Back-to-back set releases is fast, but Core Set 2019 is an excellent wave of tweaks to the Pauper cube.
Token Changes
The Reasons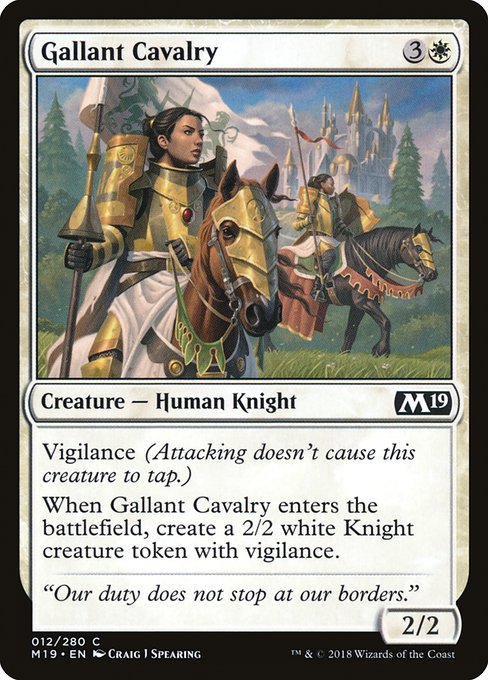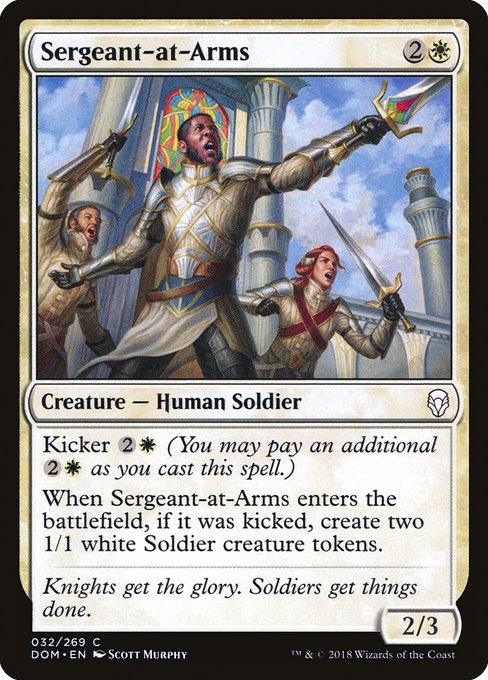 I tried to like Sergeant-at-Arms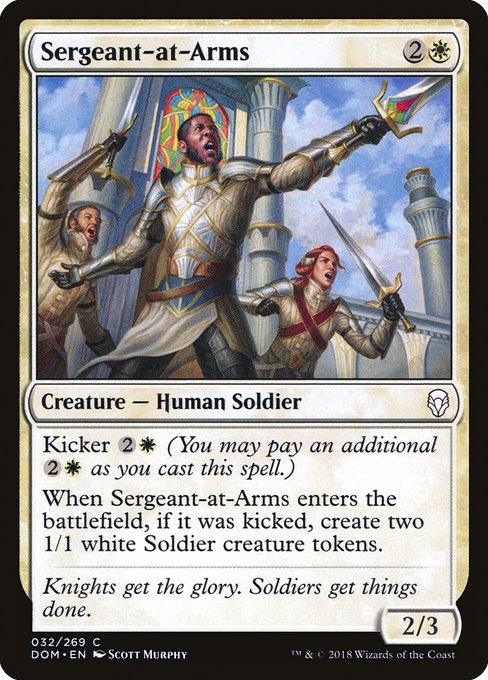 but six mana for 4 power of creatures felt a little too much. While Saproling Migration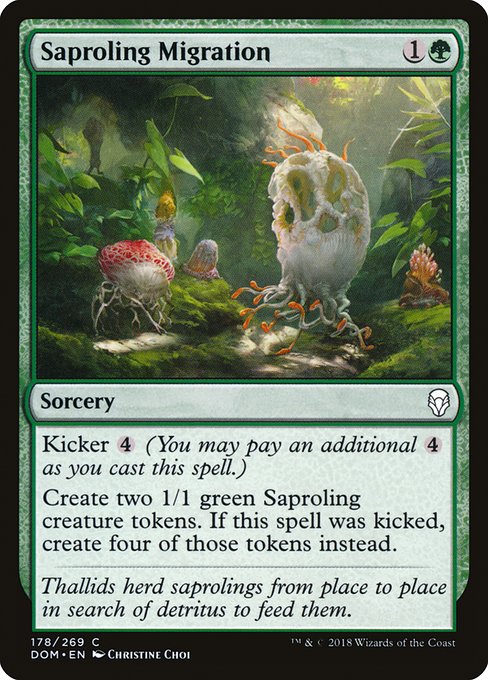 over in green is the "same deal" the difference between a two-drop that's two tokens and a 2/3 three-drop is huge. Gallant Cavalry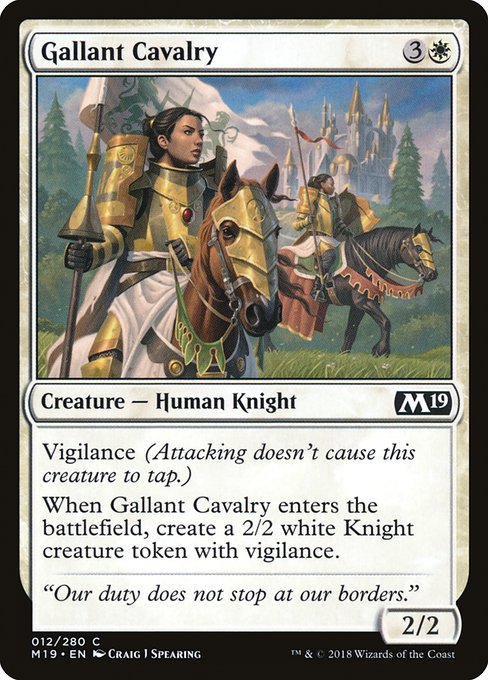 is essentially the same as Call the Cavalry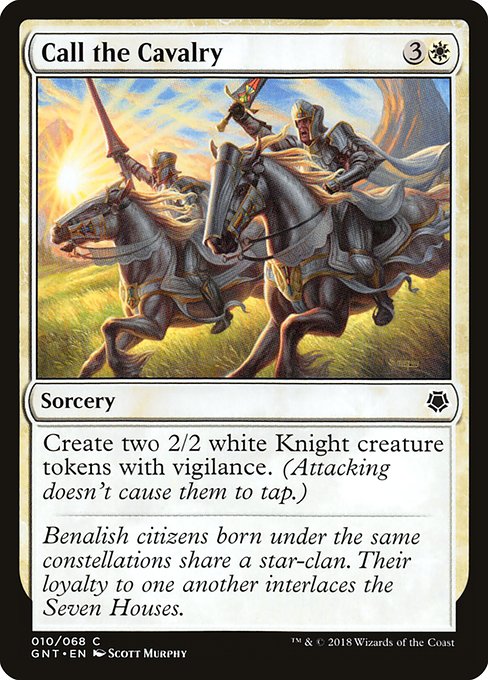 , but with a little upside against Academy Journeymage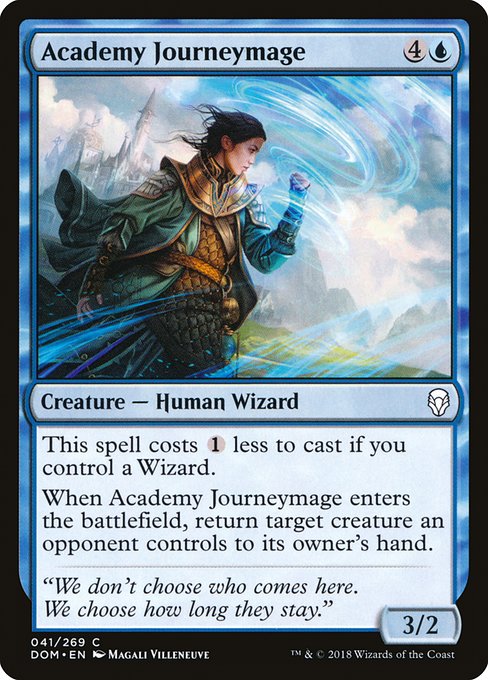 or a white-blue deck with Momentary Blink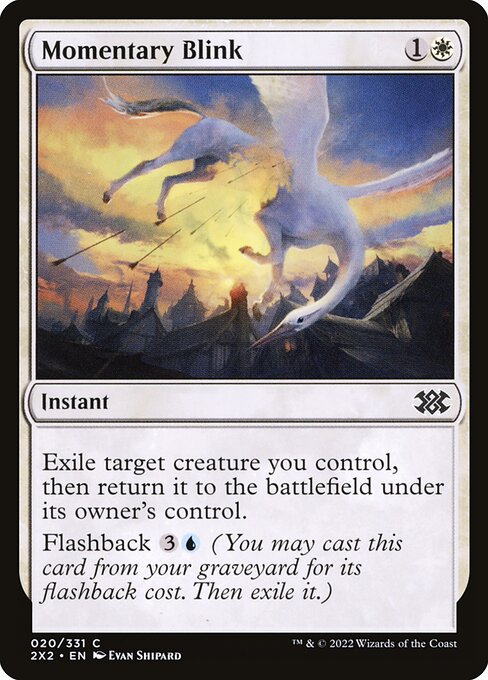 . Smoother and more efficient feels right.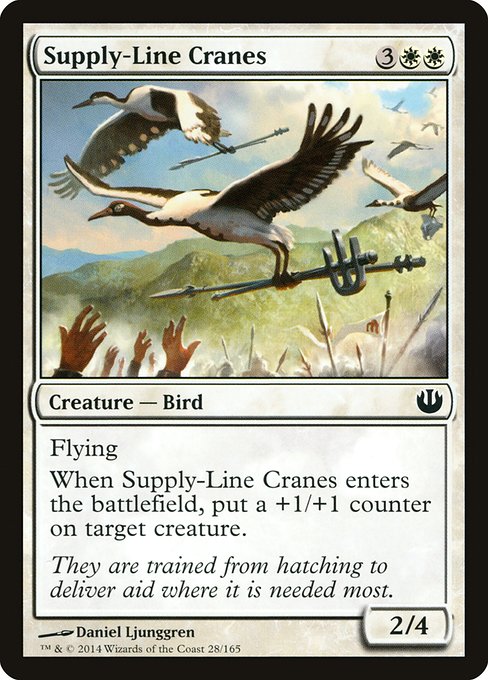 Surprise! When I created the Cube Tutor version of the Pauper cube I discovered a miscount across colors: Blue and green each had an extra card after pulling out some of the Phyrexian mana creatures. Rather than cut a card each from two colors I decided to add one each to white, black and red. For white, I chose the Pauper cube favorite Supply-Line Cranes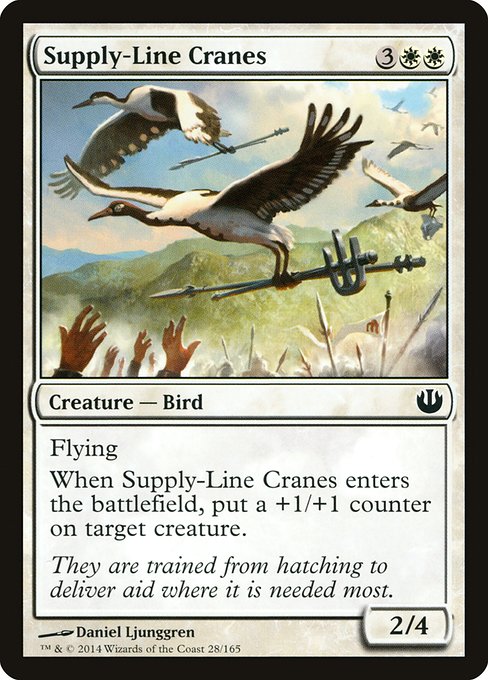 . This is proof that while I'm not the most active on the Cube subreddit, I do pay attention and scour other Pauper cubes for cards and themes.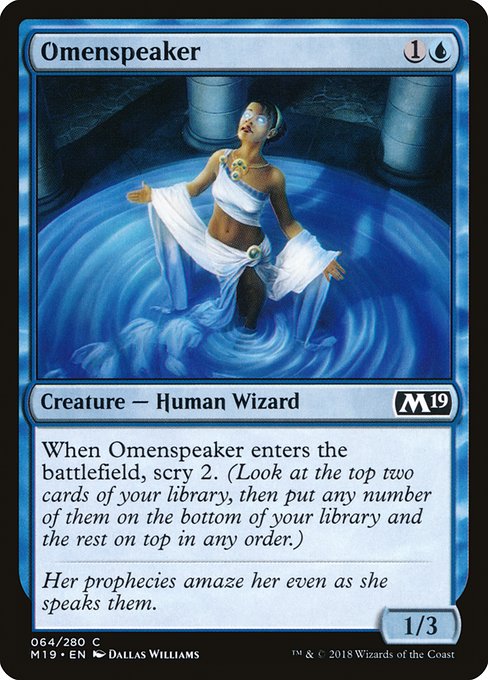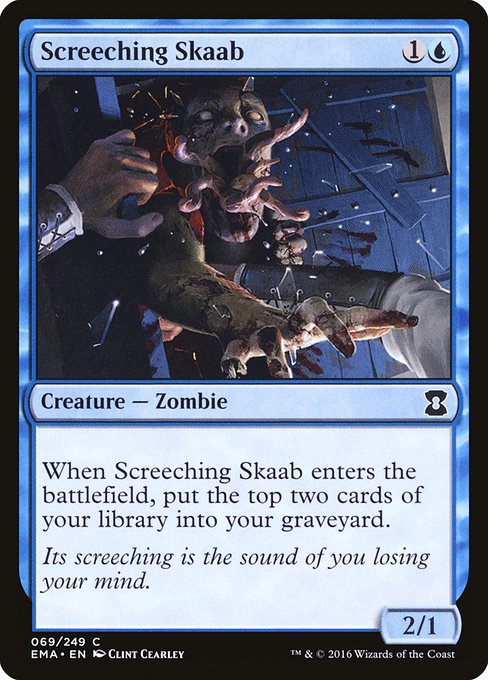 Screeching Skaab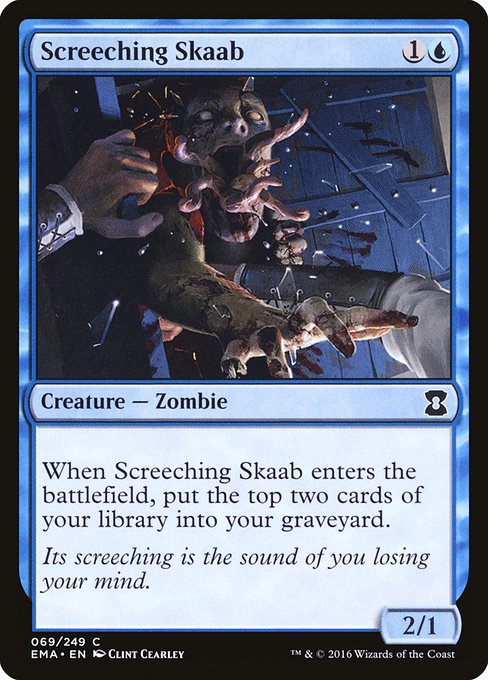 needed replaced once self-mill was pulled as a theme. While I am partial to Jeskai Sage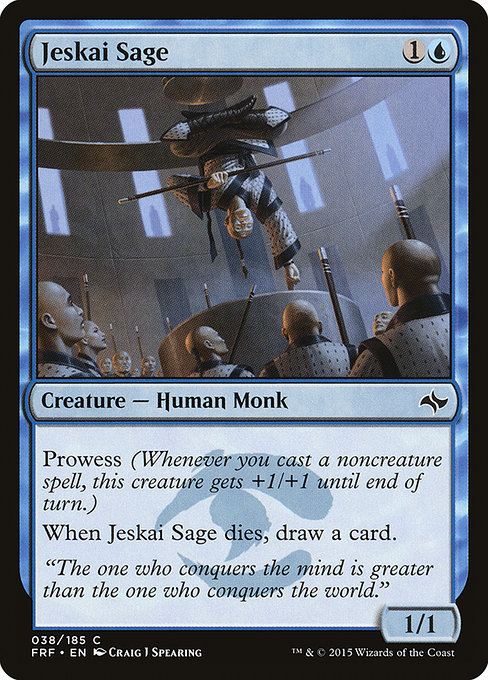 as it plays nice with tricky spell decks and the Pauper cube Discord the new sacrifice theme in black, the overwhelming vote in was for the control standout creature Omenspeaker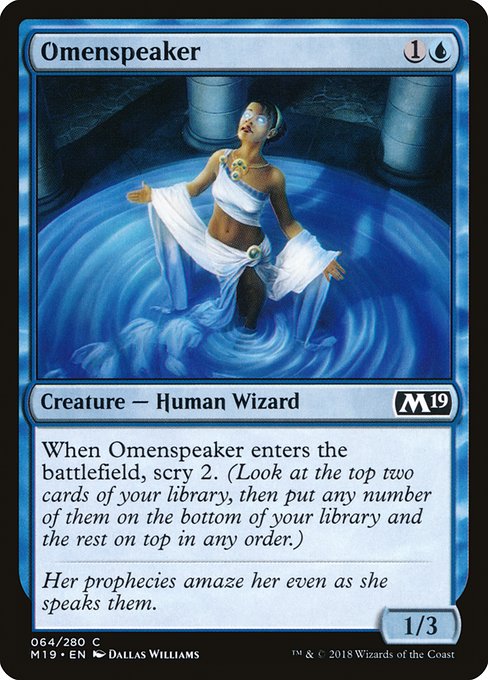 . Turn two, scry 2. You're welcome, control players.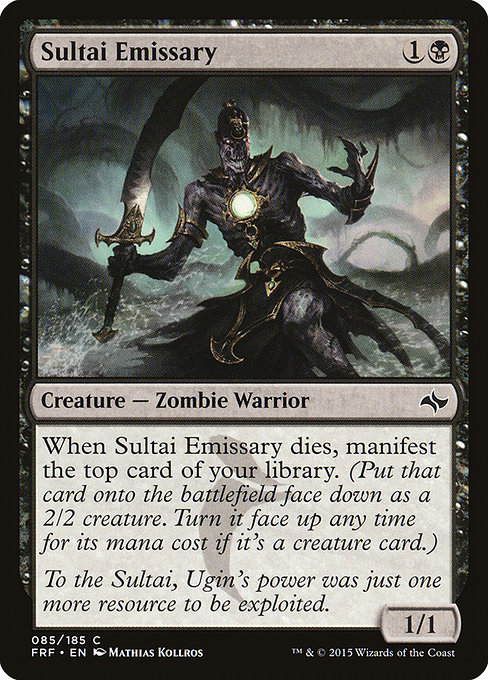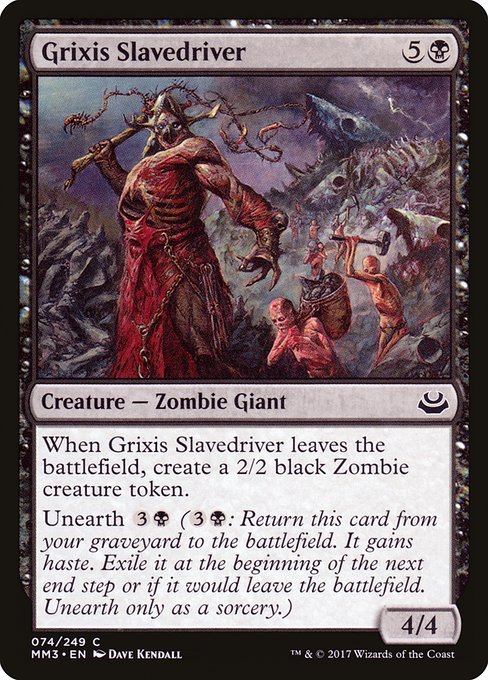 Sultai Emissary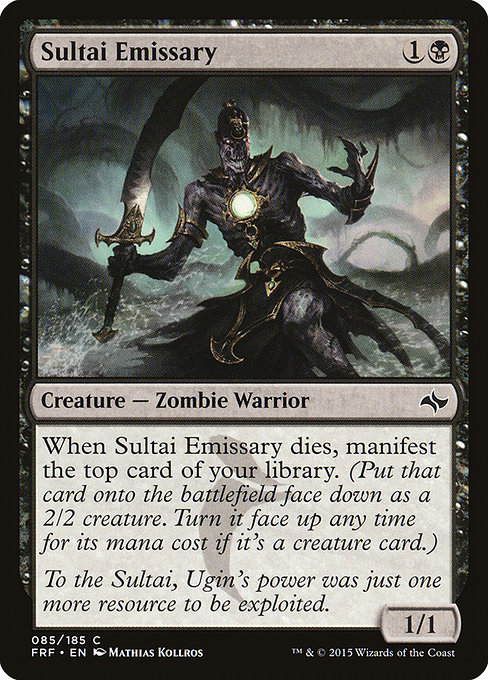 is a nice analog to Butcher Ghoul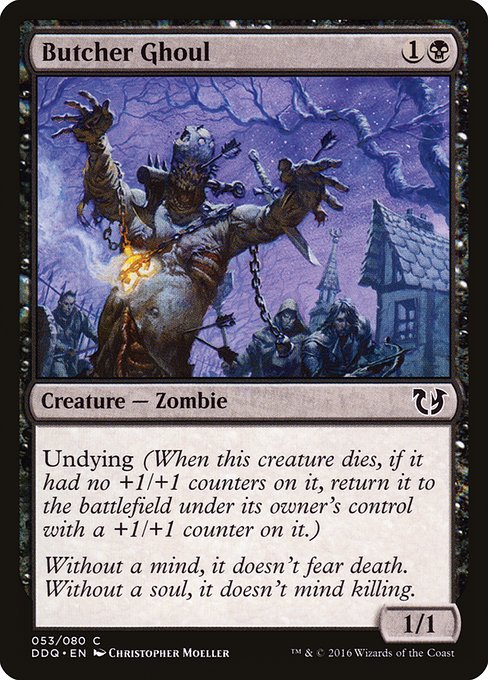 , and having redundancy for low mana cost creatures that work in the sacrifice theme is important: What if two players are drafting it? Grixis Slavedriver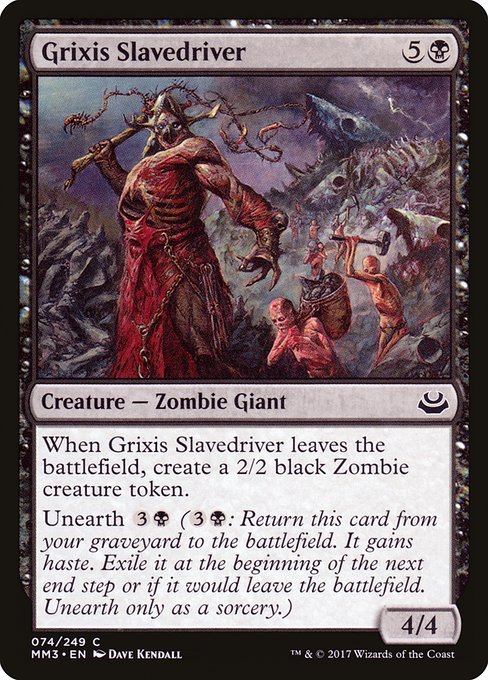 is nice value if you can get to that mana cost, so downshifting to the terrifically efficient Emissary should be fine.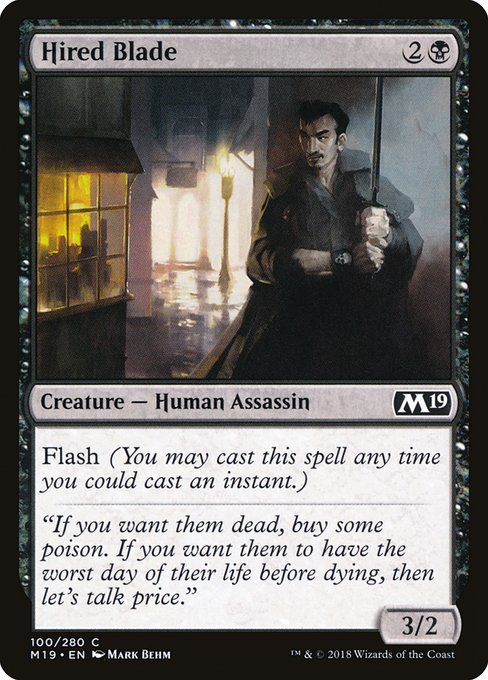 Hired Blade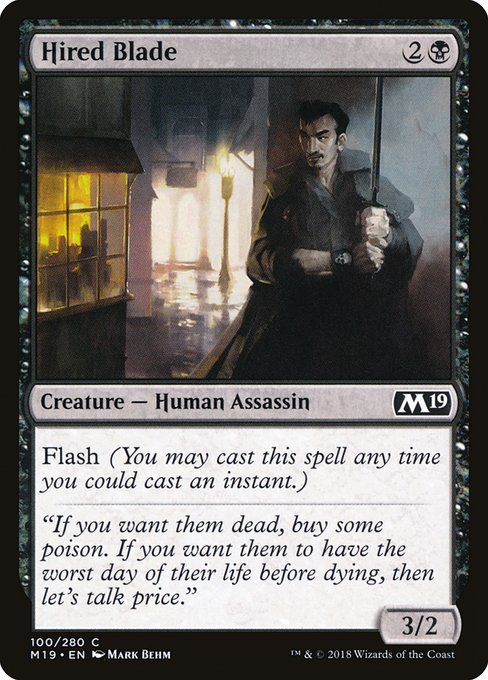 is half-removal spell, half-creature. It's a trick, but also something you can just wait to cast. Slotting well into blue-black control decks, sitting on a counterspell or removal spell and having this to play during an end step instead ensure mana doesn't go to waste. Also, it was a free slot in black which made this an easy add.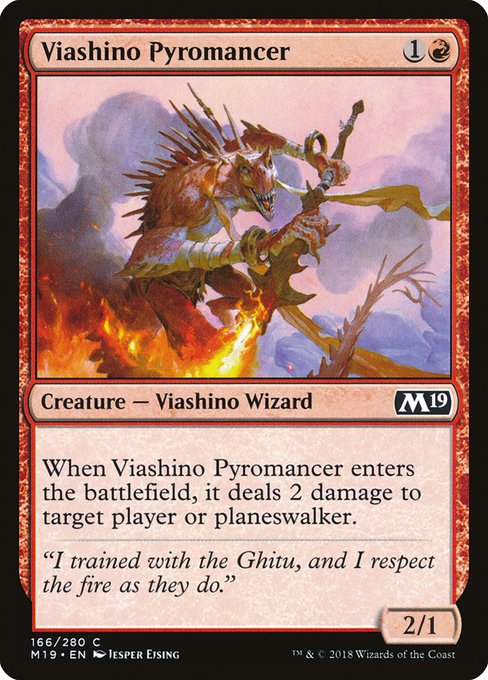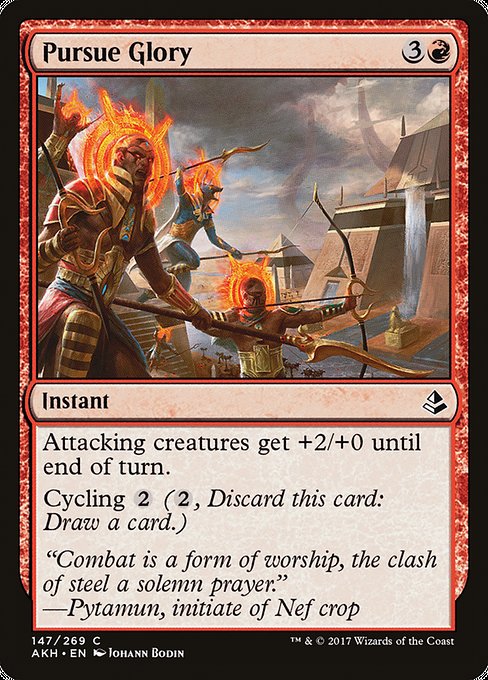 I've been trying to enjoy Pursue Glory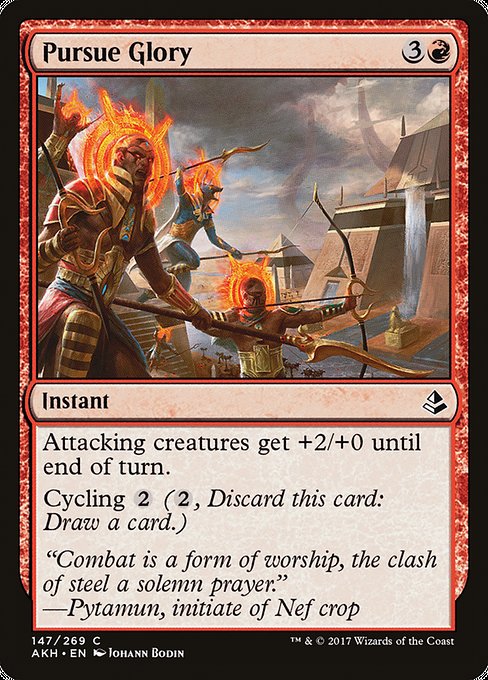 but I haven't found it hitting the right niche. Four mana is just a touch too much for Trumpet Blast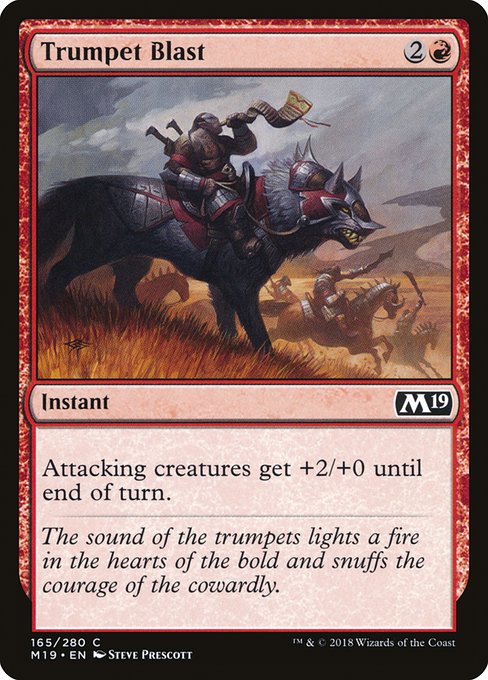 , but it's also a card I rarely want to cycle in an aggressive red tokens tokens. Fitting awkwardly between two roles, I think a simple and effective swap to Viashino Pyromancer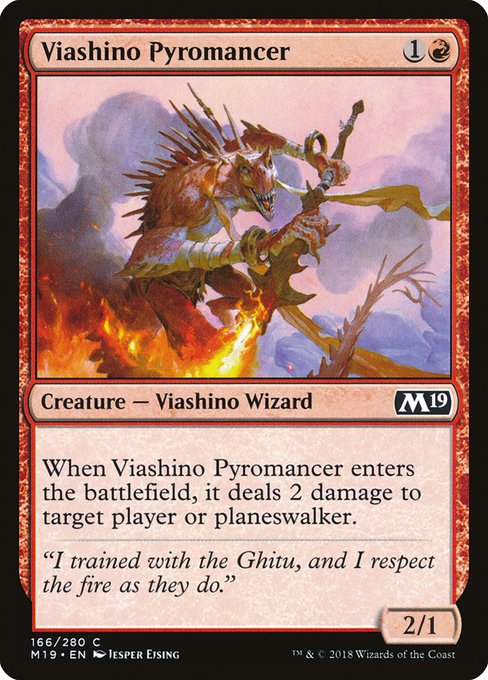 is a fine way to add a card that will see play.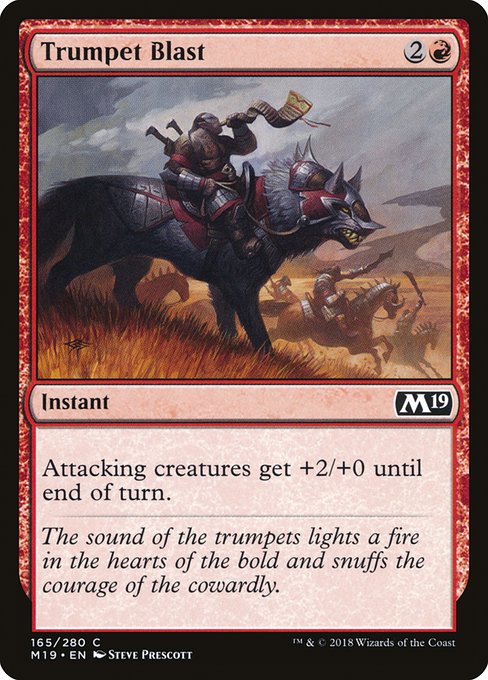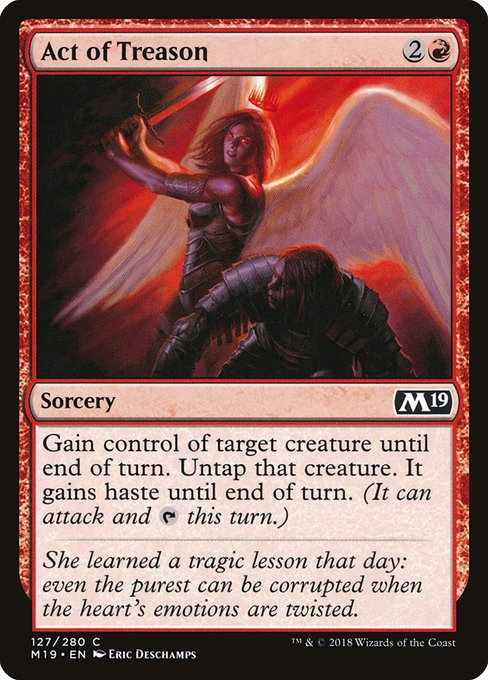 While Act of Treason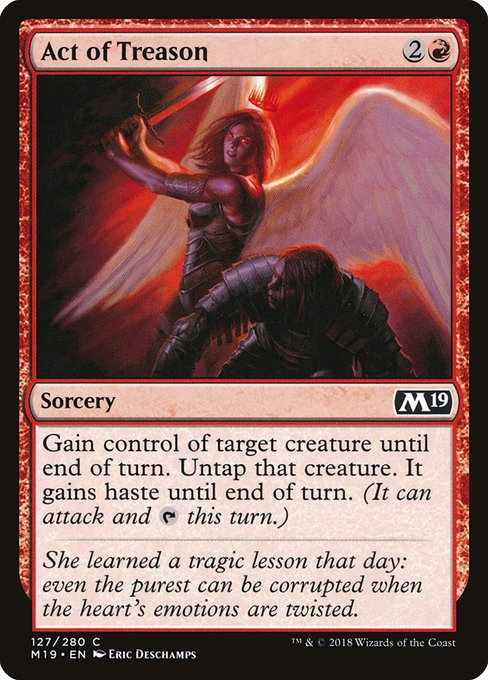 got better thanks to black picking up a few sacrifice outlets, cutting Pursue Glory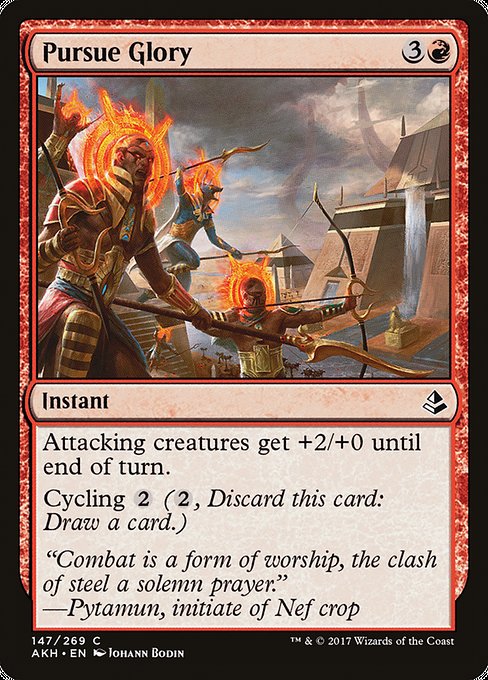 left red with just Dynacharge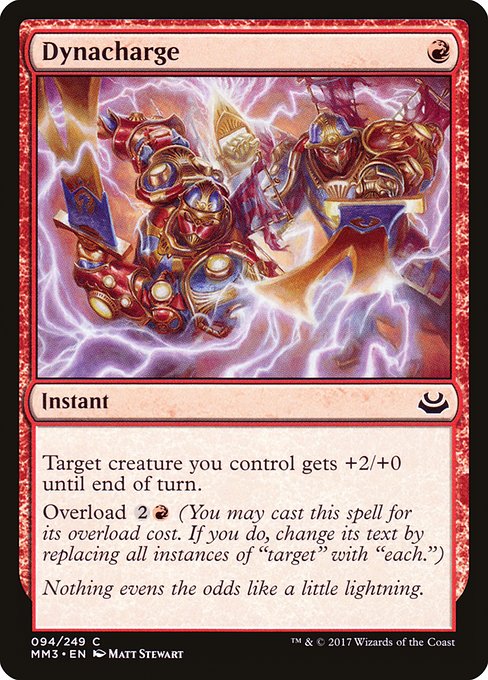 as a Trumpet Blast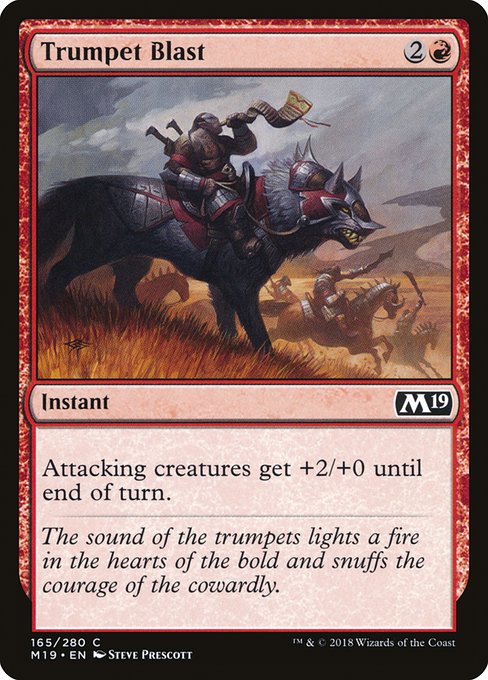 effect. So here's Trumpet Blast to even things back up.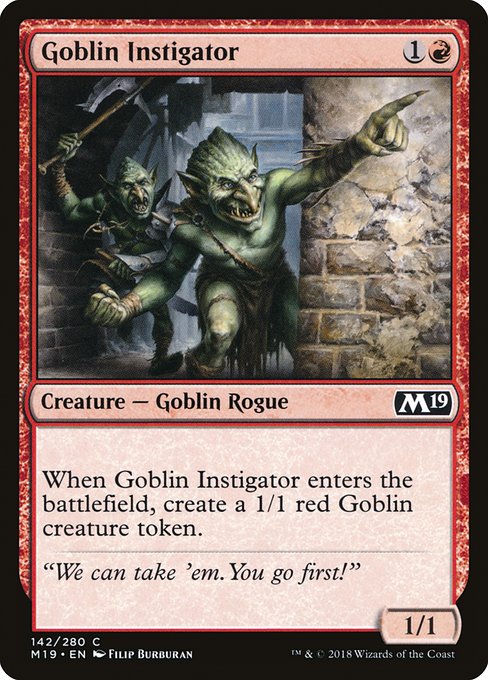 Oh! And red gets a free addition, so the new take on Mogg War Marshal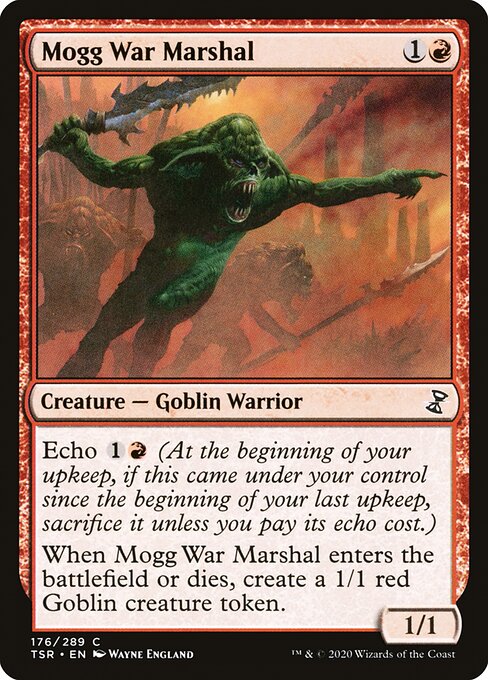 , Goblin Instigator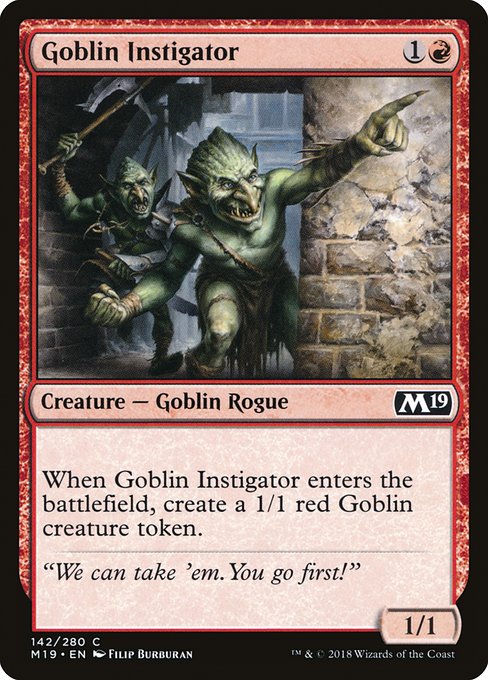 , can slip in too. Tokens decks of every color pair with red will appreciate a two-drop to curve out with.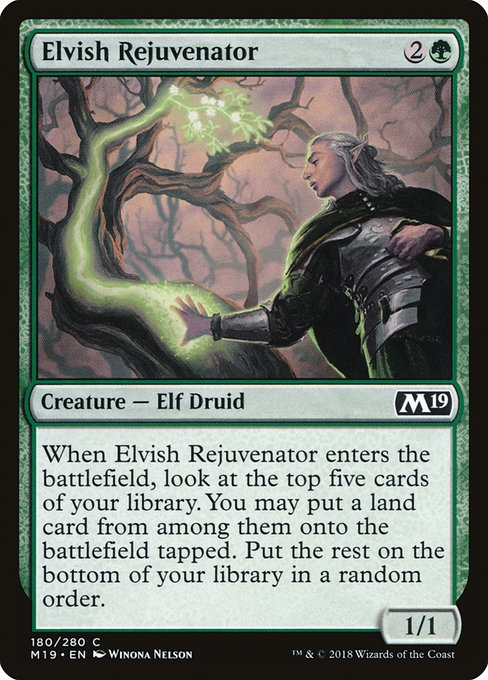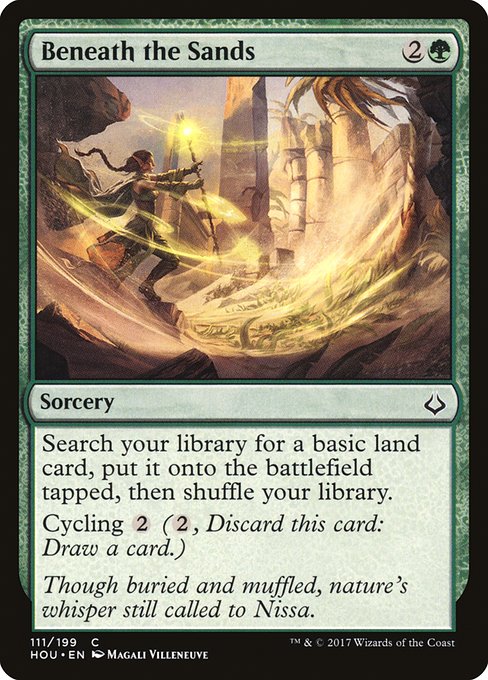 Beneath the Sands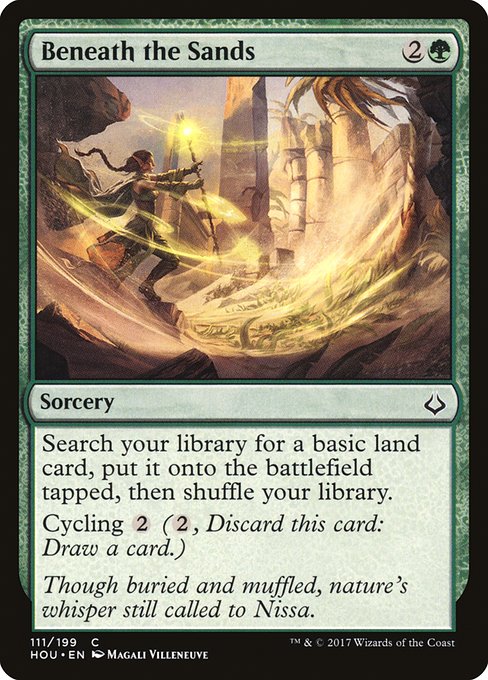 is a fine card, but the ramp-or-cycling choice is pretty boring. Elvish Rejuvenator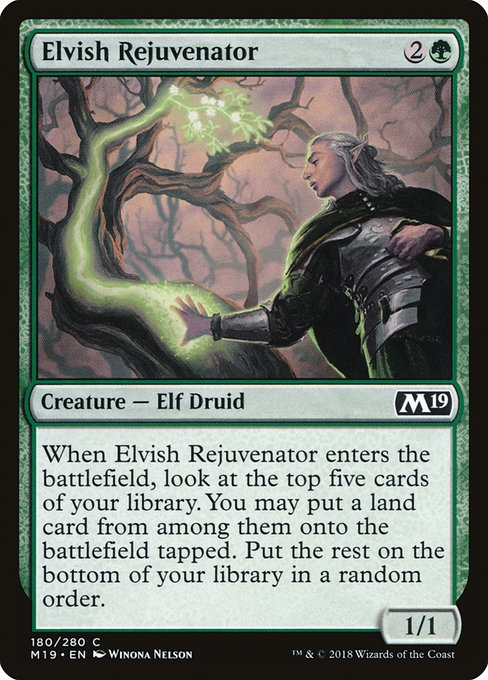 can do something unique in putting a nonbasic land onto the battlefield with its effect. It's fair odds there will be a land in the top five cards of most draft decks, and if you wanted a card that supports more than two colors this gives you a block and can ramp a dual land for you on the way. Getting a blocker and a land matters.
The Feedback Loop
Be sure to swing by the Pauper cube Discord, or at least Twitter, to let me know what you think of the latest changes! Your feedback is always welcome, and makes each update even better.