Let's go back to the beginning. It was September 30th, 2018 and we were filled with excitement for Guilds of Ravnica. In an update with obvious fits and a nice changeover for blue cantrips, one swap stood out from the rest.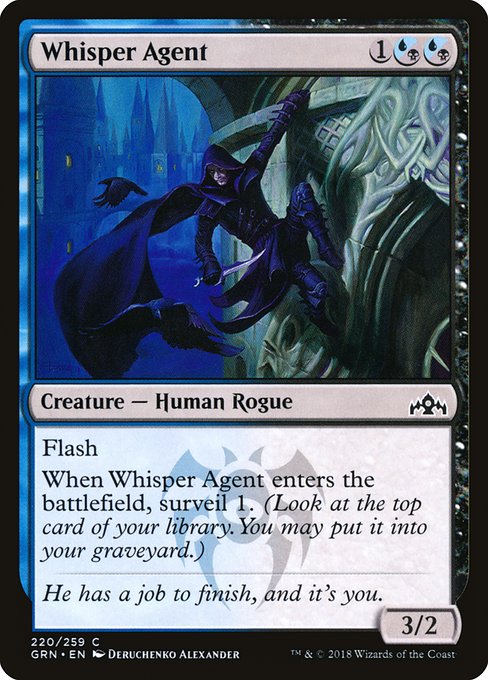 Dinrova Horror
was out. Whisper Agent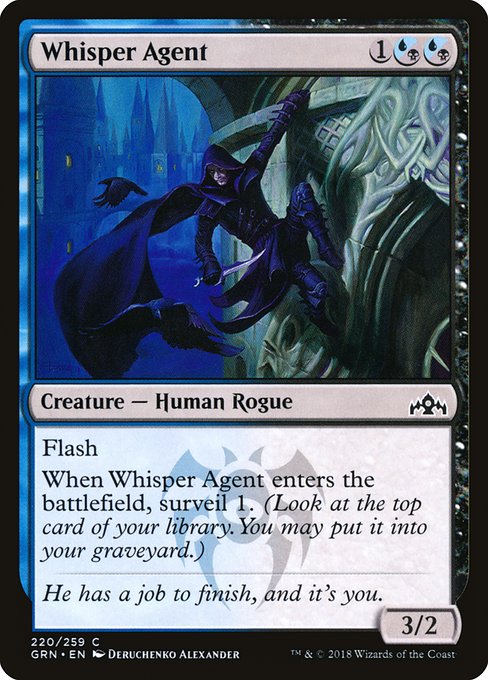 was in. And a very tough decision to downsize a large value creature into a tricky, smaller value creature was complete.
The Discontent Discord
The best part about collaborating with a community is how quickly reactions come. Even better is watching how discussions evolve and adapt. Cutting Dinrova Horror for Whisper Agent was defensible, but so would have been cutting Recoil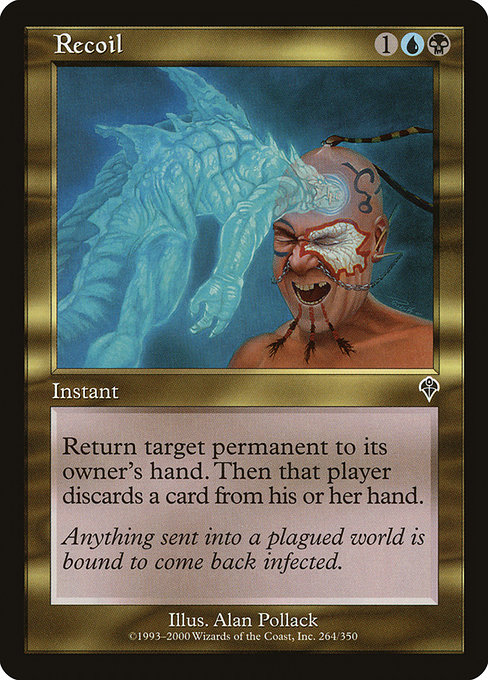 given the abundance of tricks already in blue and black. So, a discussion ensued in the community Discord.
The consensus was there was no consensus.
Net Result
Whether you believe that extra toughness and a clear finishing creature in Dinrova Horror for blue-black is important or you enjoy the combination of abilities Recoil puts to work, only one card can go in the official Pauper Cube version of the list. The Guilds of Ravnica update now reflects Recoil taking the cut, and links to this (abridged) review of the discussion around the two cards.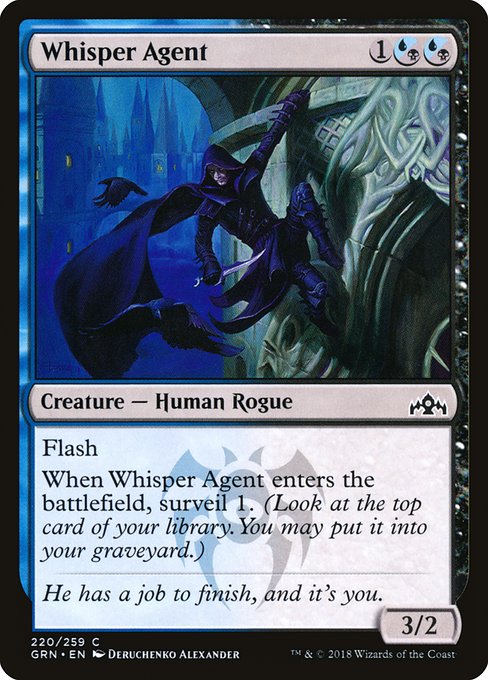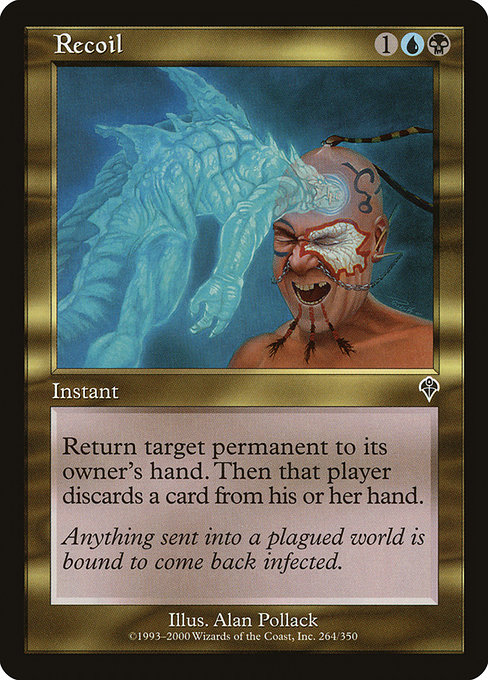 Of course, the most important line remains in my rationale: I'm not happy to see it go however.
If you choose to cut the Horror over Recoil and stay on the path originally outlined your cube will still be great! Blue-black is overloaded with amazing commons for the cube, so take the liberty to craft the slightly different flavor you want to share. Either way you're in great shape.