Theros Beyond Death marks the second of the Pauper Cube Committee-managed updates to the cube, and also one of the toughest series of decisions. You'll likely notice that this pass took us longer than usual, and it was full of tough calls. In addition to simply adding in new cards, we've stated in the Theros Beyond Death Q&A that we planned to return some of the Golgari self-mill strategy to the cube. Since we already have decent payoffs in the form of delve spells and recursion this update includes a few support cards for the archetype, but we plan on having either a second off-cycle update or including more things to support this theme when Ikoria: Lair of Behemoths is released.
Token Changes
The Reasons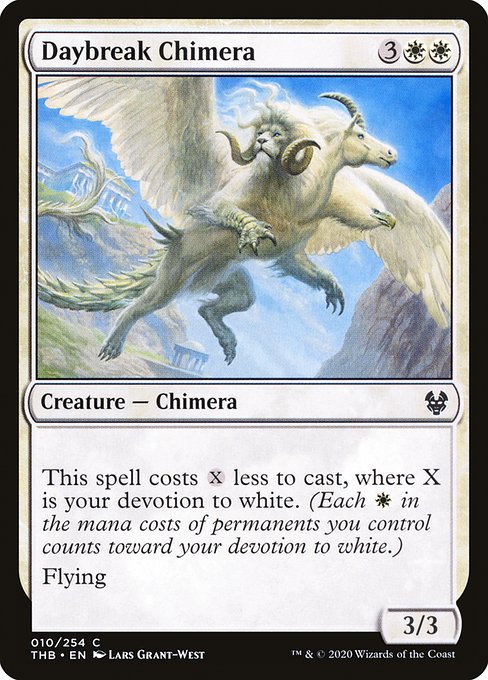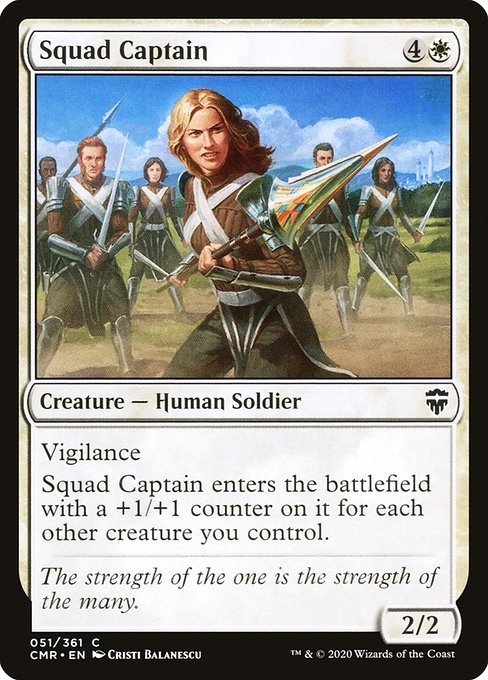 Daybreak Chimera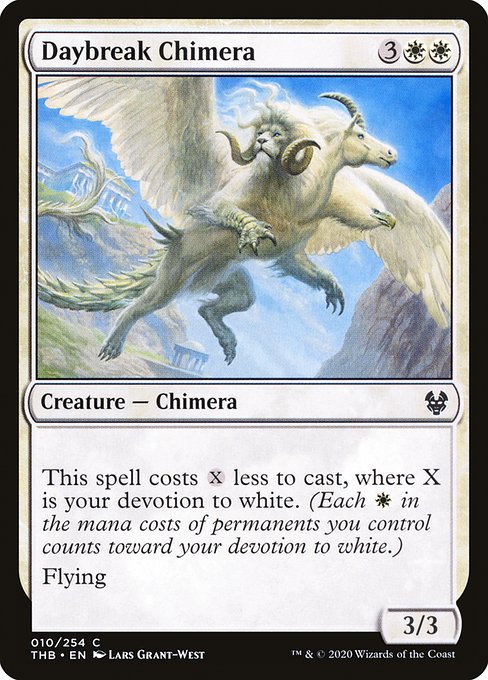 is easily a turn 3 3/3 flyer, and that's tremendous. The number of times this is going to apply early evasive pressure makes us happy to include it. Squad Captain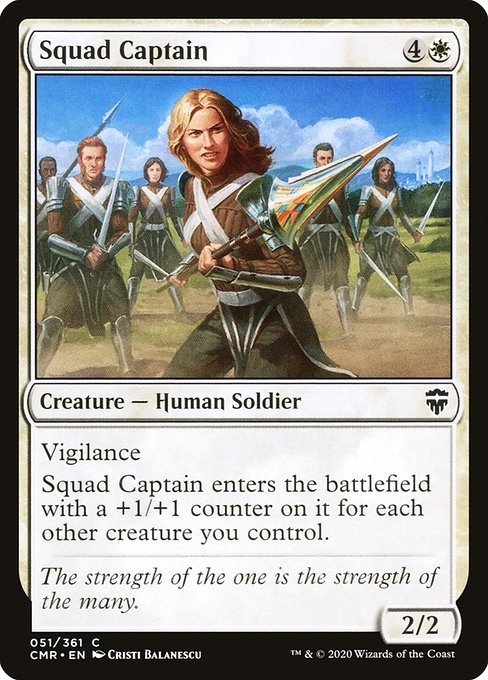 is on the slower side and while it represents a big ol' body, getting it on turn 5 is a bit on the late side for aggressive leaning decks.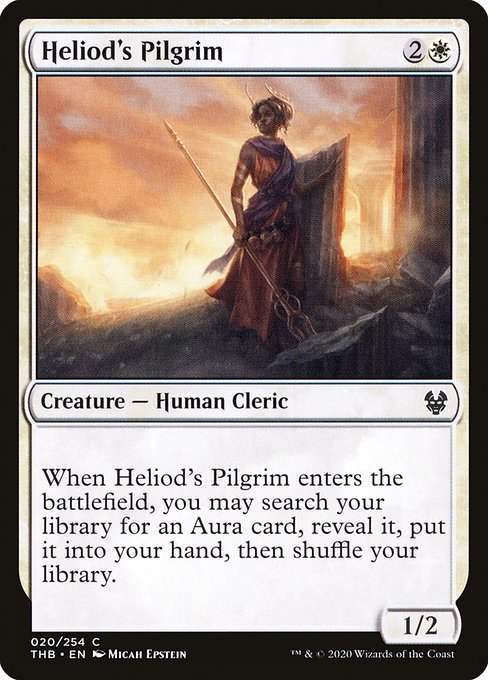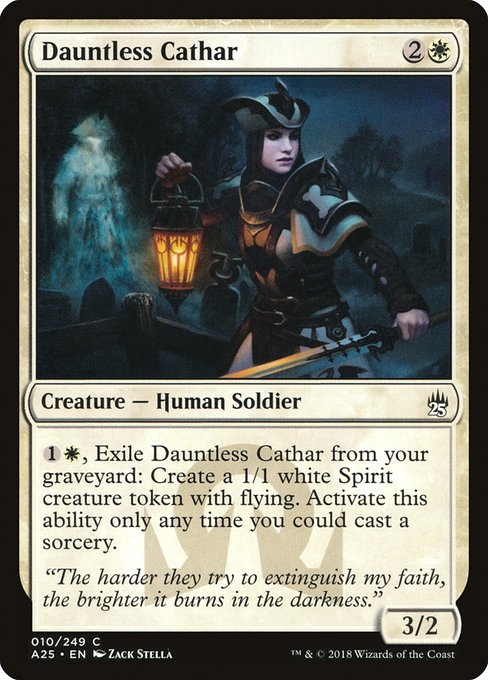 Totem-Guide Hartebeest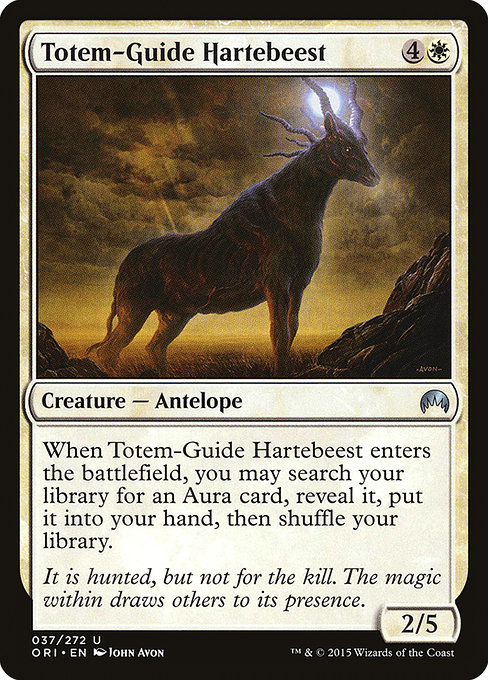 is a solid way to late game have a hard to kill body with usually a piece of removal attached. Heliod's Pilgrim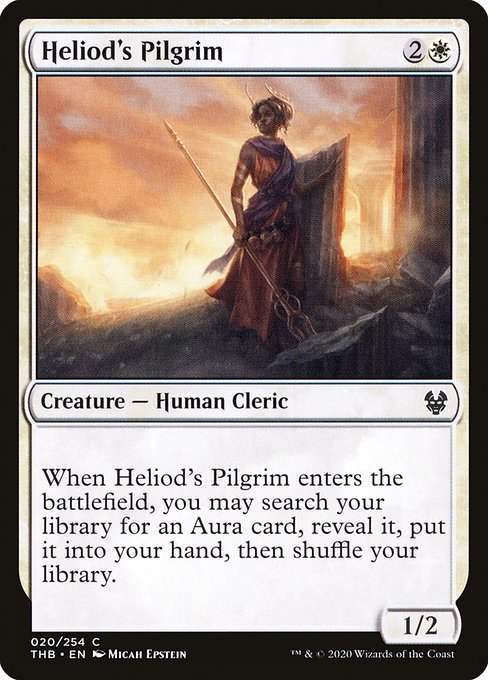 is on the smaller side but with the density of Pacifism
-style auras in white, this can wind up acting like a 5-6 mana (paid in installments)  version of a Ravenous Chupacabra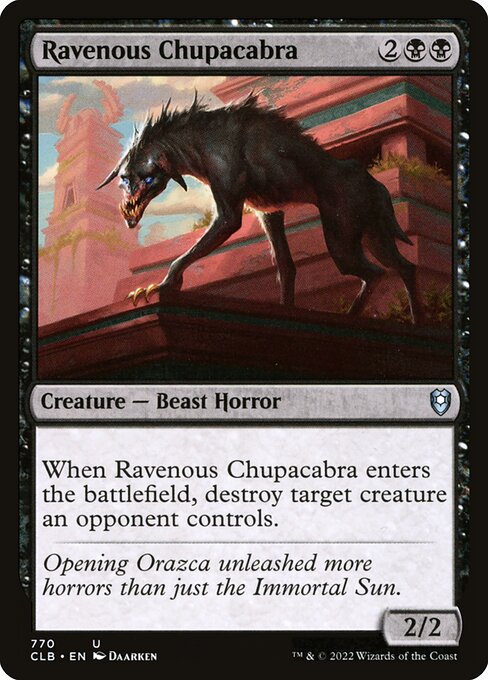 , or even fetching up a spicy number like Rancor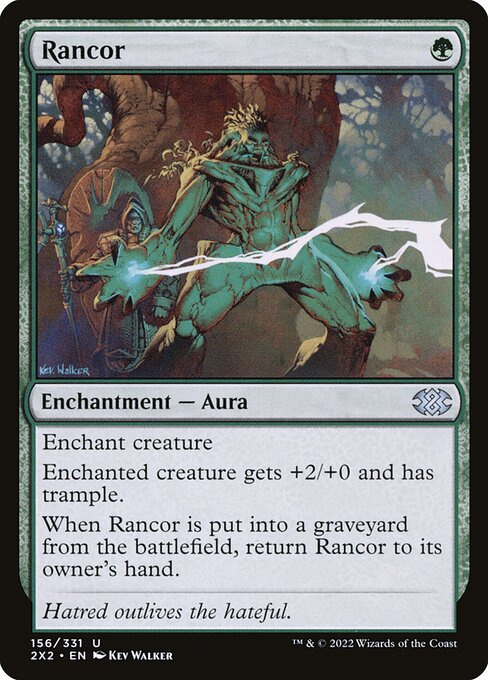 . Dauntless Cathar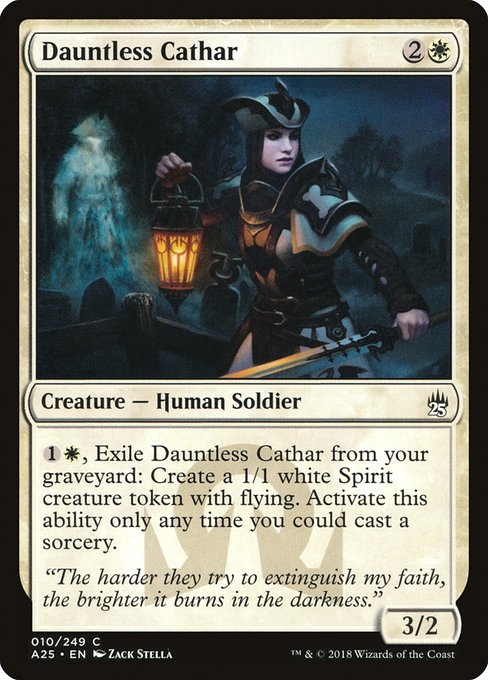 , on the other hand, is reasonable but never amazing and really has one specific play pattern, so we're swapping it out for something a bit more interesting.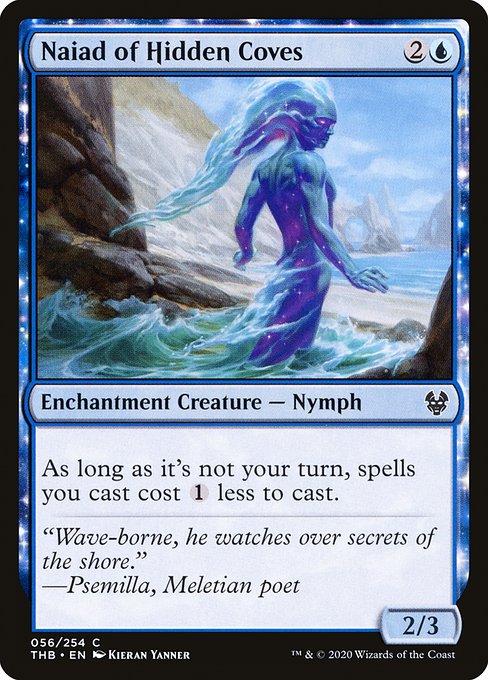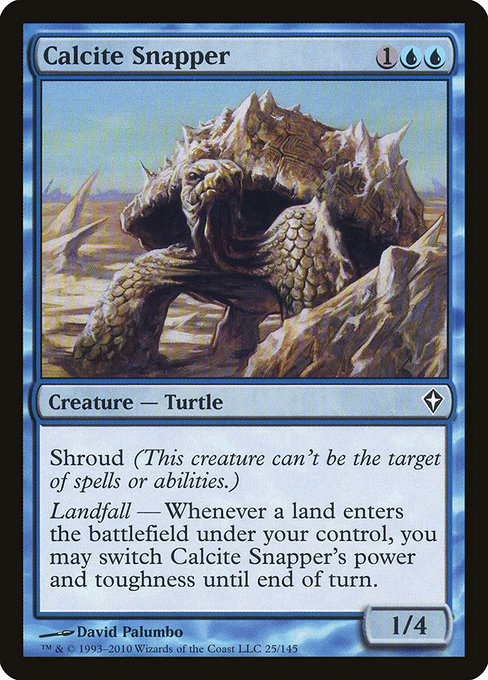 Naiad of Hidden Coves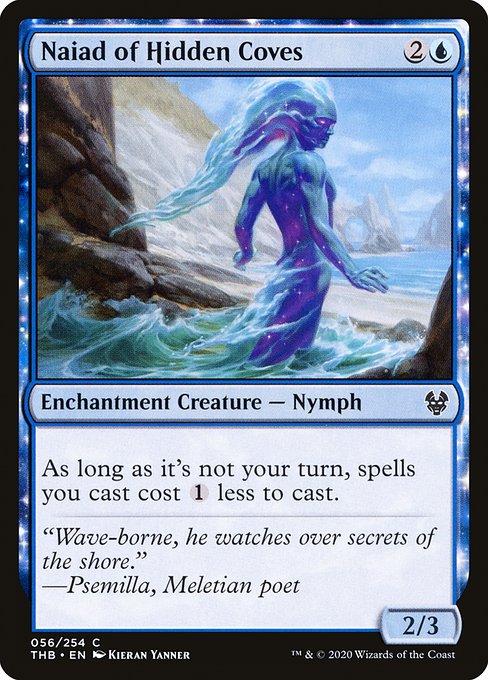 is a great build around for the draw go style control deck and just appeals to so many interesting lines. While sometimes it will be a 2/3 with little effect past there, the times this comes together will result in really fun decks. Calcite Snapper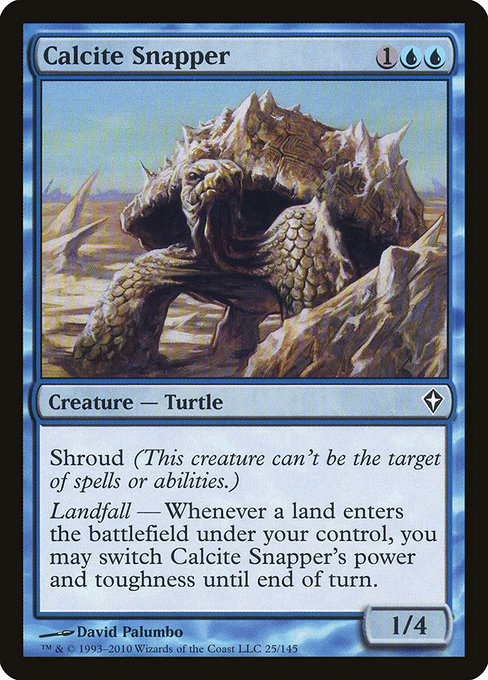 feels like a remnant from a bygone era, and sadly will be departing the cube for now. Removing another shroud card from the cube also feels like addition by subtraction, as tokens have made edict effects less effective at removing individual fatties.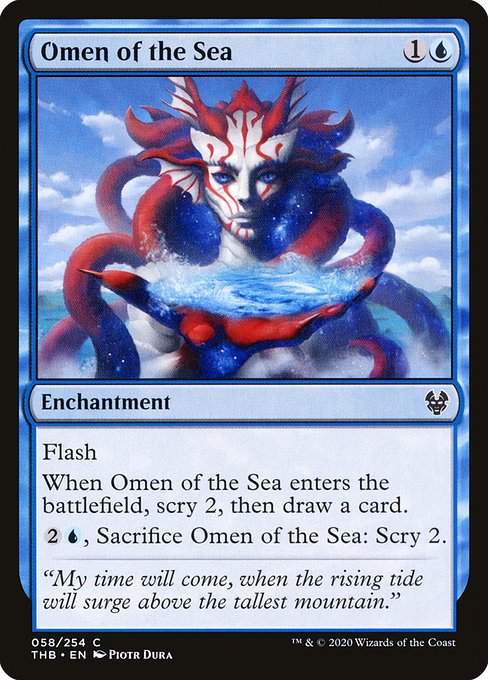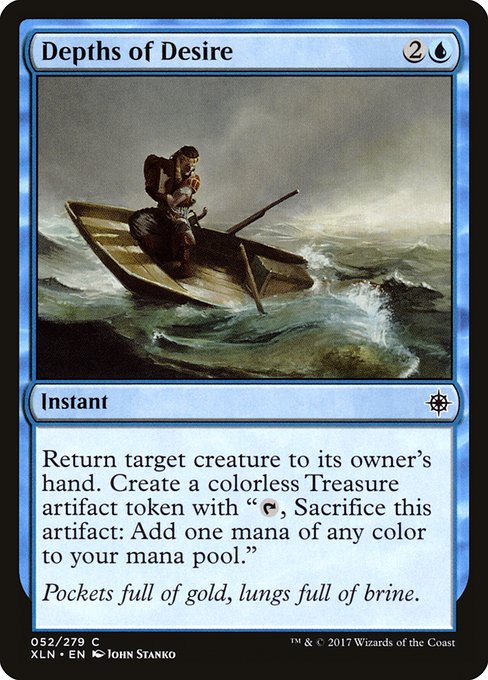 Preordain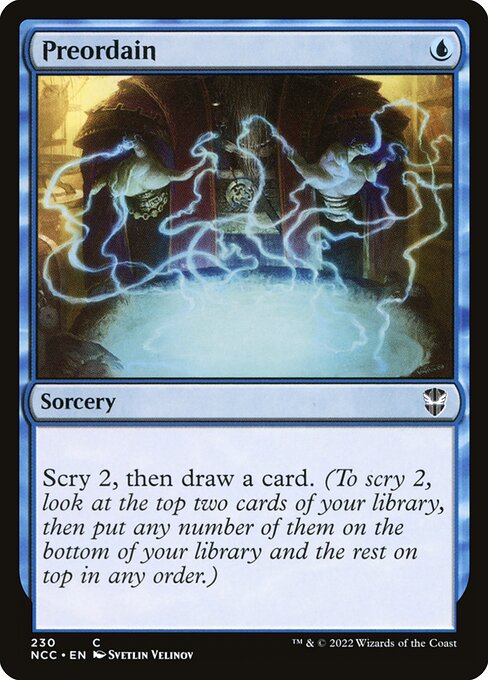 is a great cantrip. "Seaordain" that costs 2 but has flash, benefits from being able to be bounced to hand, and can even be cashed in for another scry 2 is great as well. We welcome Omen of the Sea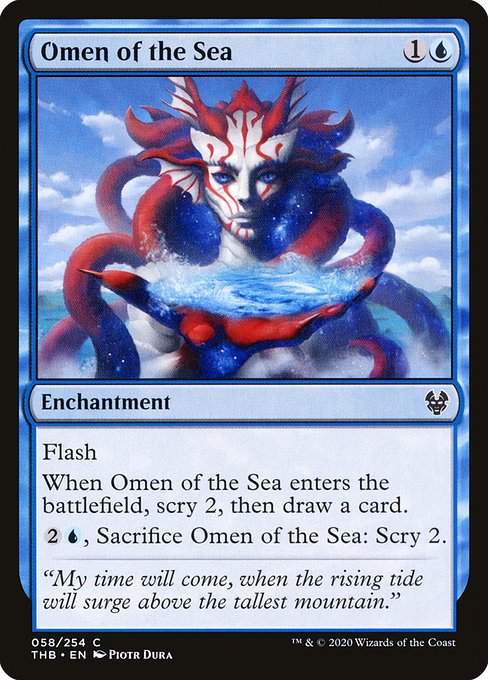 and our new scry overlords. Depths of Desire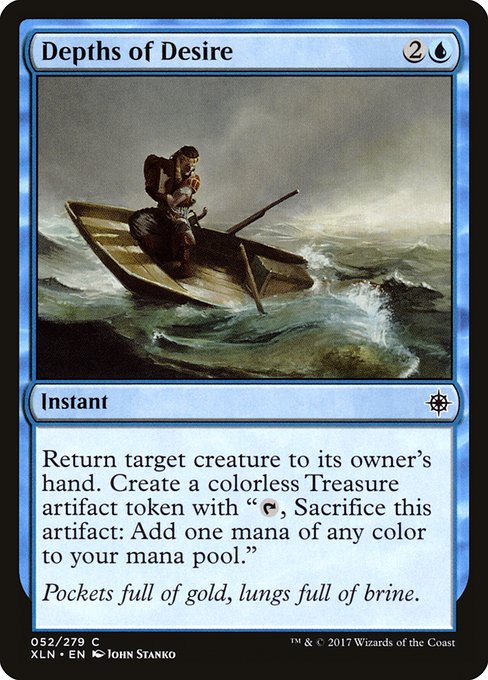 is a somewhat forgettable card that hasn't proved its place in the cube.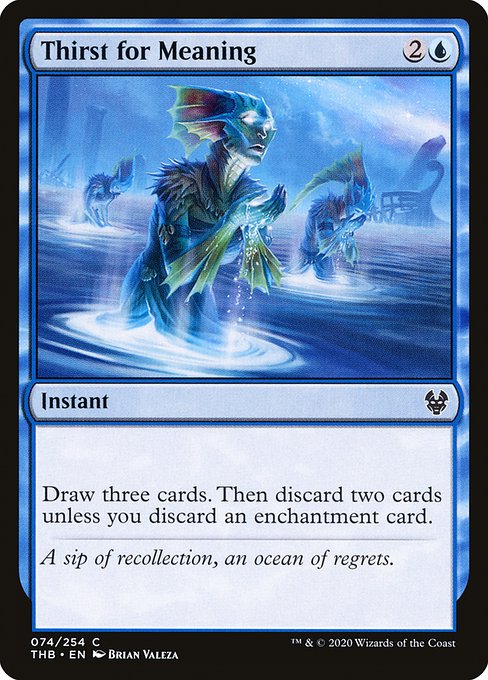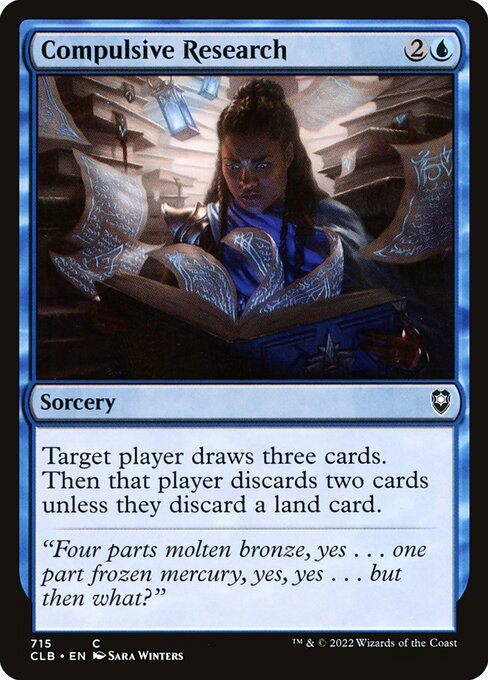 Thirst for Meaning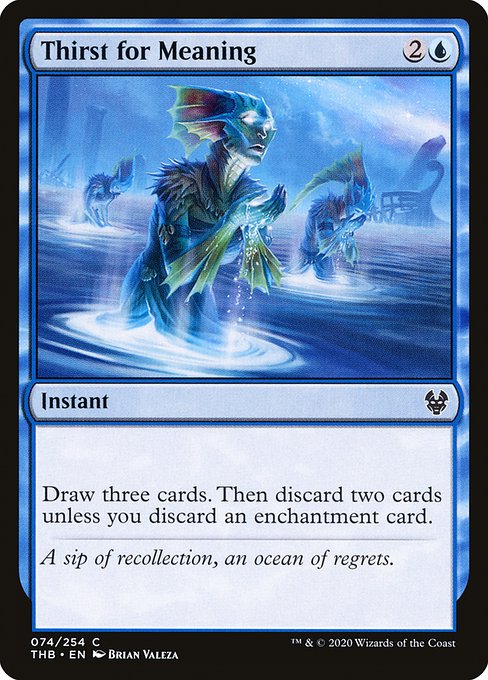 is harder to get full value from than Compulsive Research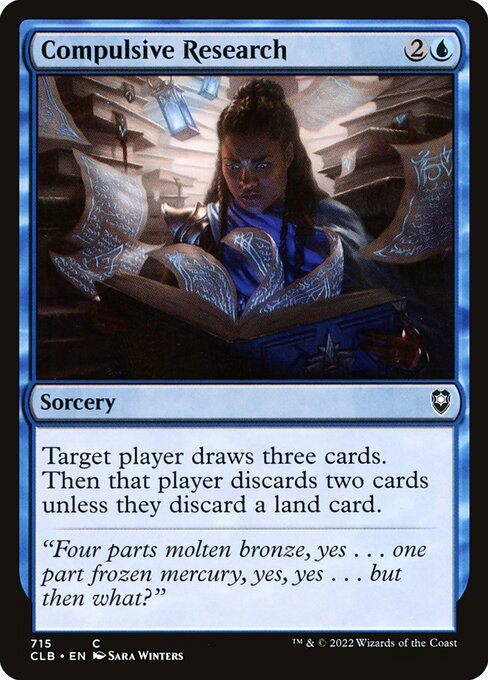 , but comes with the upside of instant speed. We're swapping these to try out Thirst as a way for decks to hold up interaction or card filtering on the opponent's turn. This is one change we particularly want to hear feedback on as others test it out, so let us know how the change plays out (by finding us on the community Discord).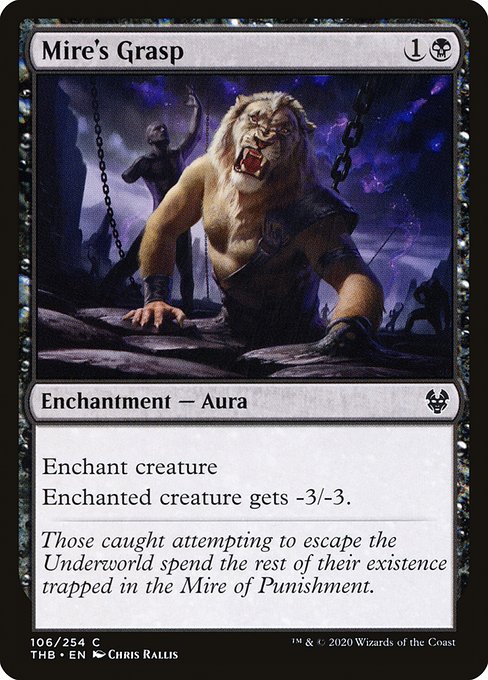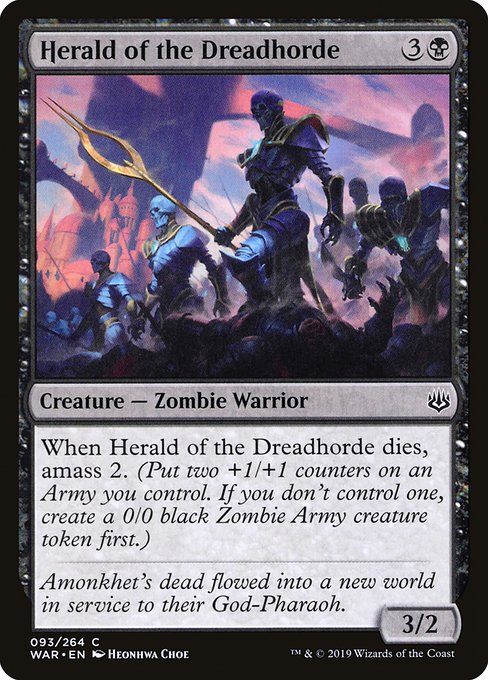 Mire's Grasp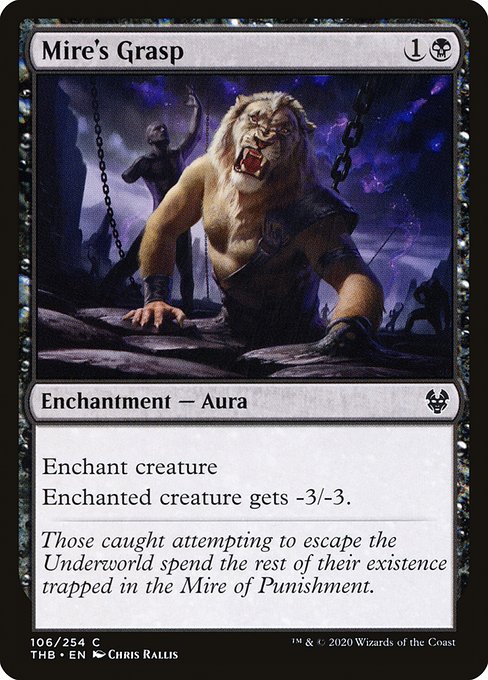 is a great piece of removal that ups the value of the now-added Heliod's Pilgrim. While effective, it also remains sorcery speed which helps avoid the issue some have brought up of removal being just a little too pushed. Herald of the Dreadhorde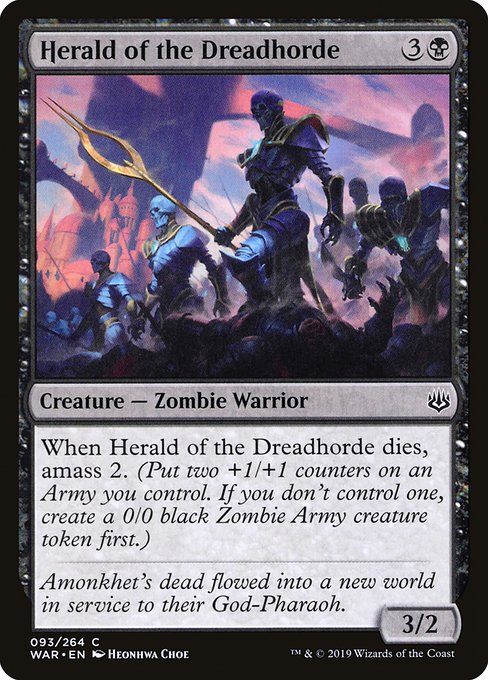 is fine but not amazing, so it's getting the ax for now.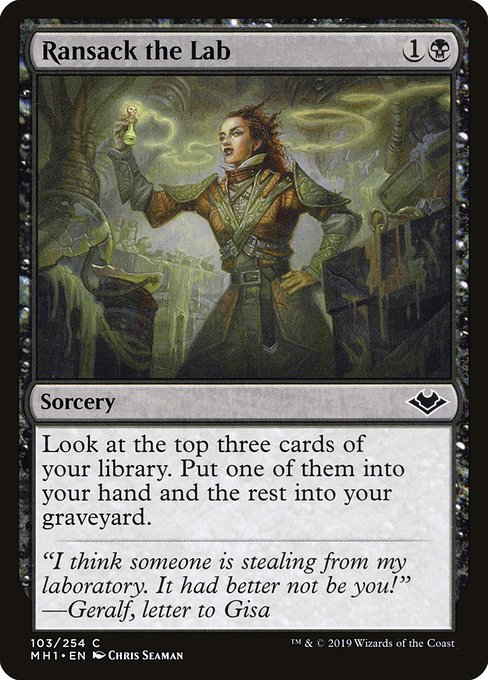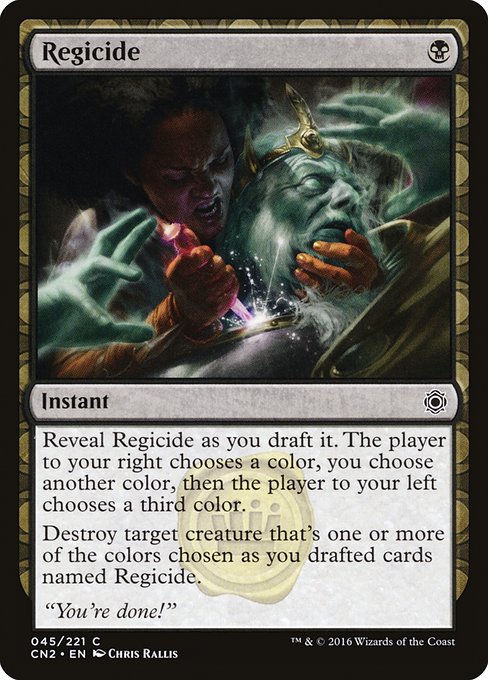 In order to support self mill, we're putting in the color shifted Strategic Planning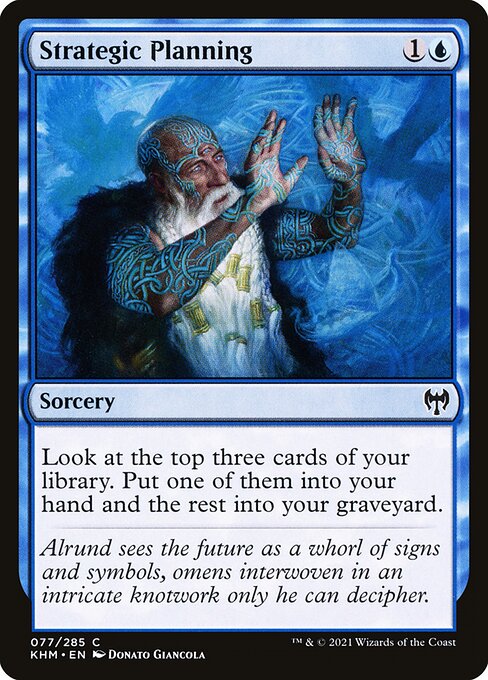 in Ransack the Lab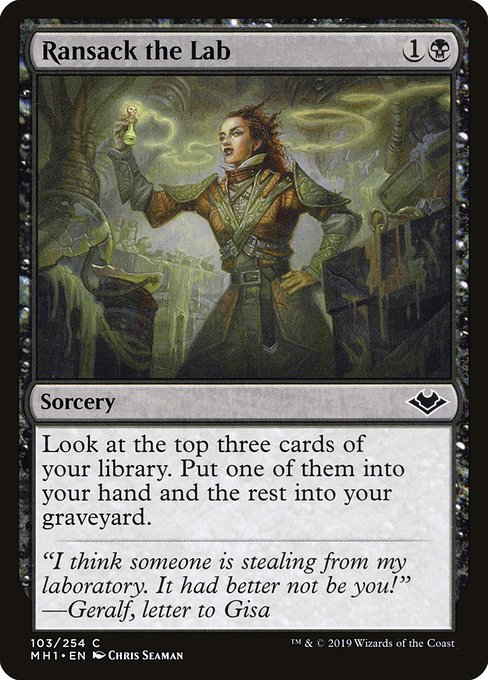 . Regicide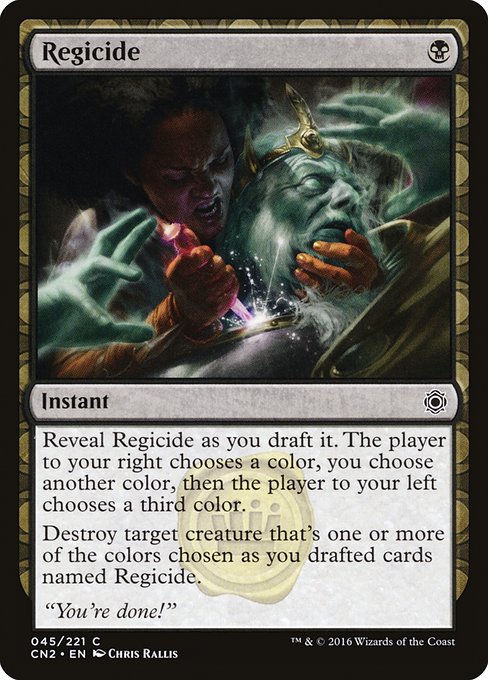 is a high variance card that's anywhere between a one mana removal spell or a completely blank card.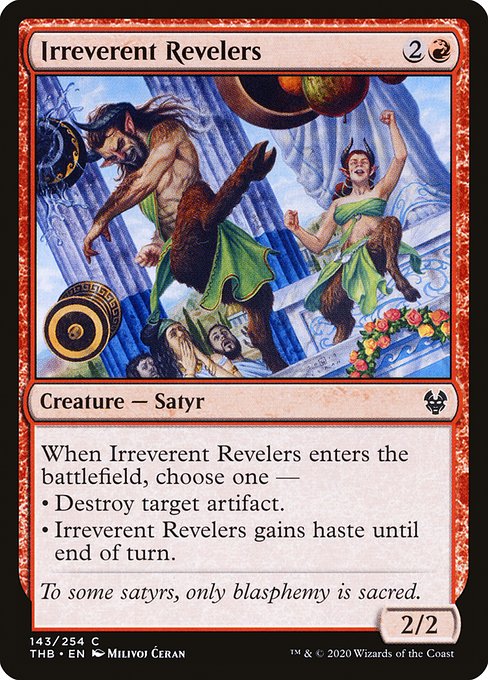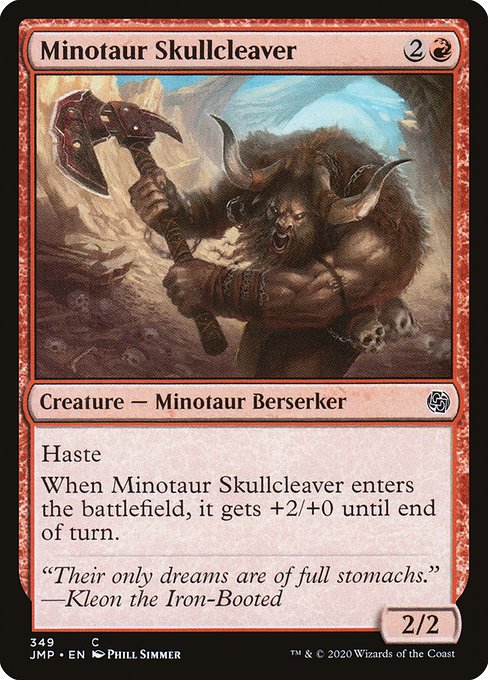 Minotaur Skullcleaver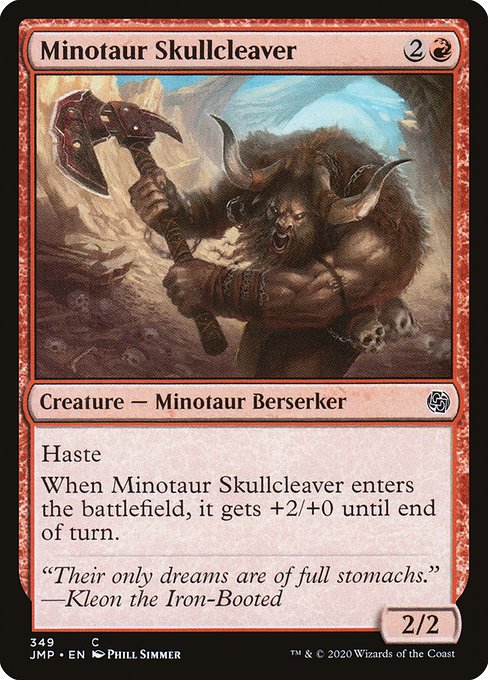 is a 1 turn 4 power attacker and after that returns to just being a Gray Ogre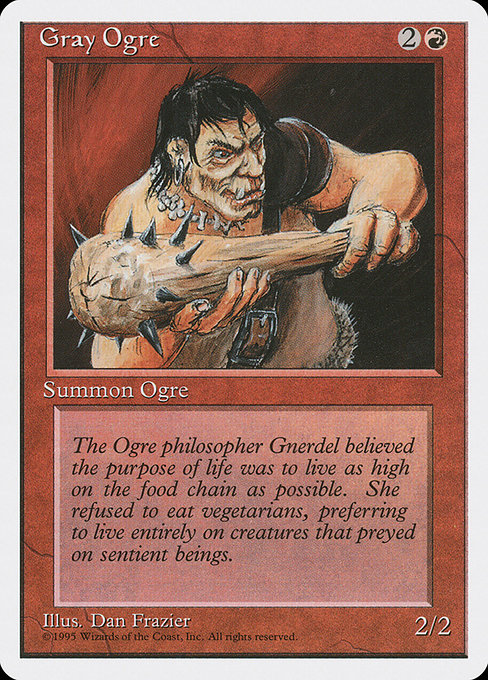 . Irreverent Revelers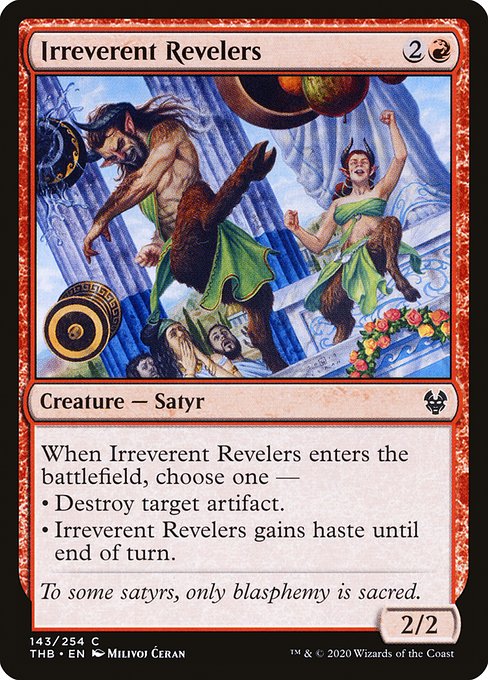 trades in a single attack at 4 power for the ability to interact with artifacts, which notoriously has been an issue for the cube. While this certainly isn't on par with Reclamation Sage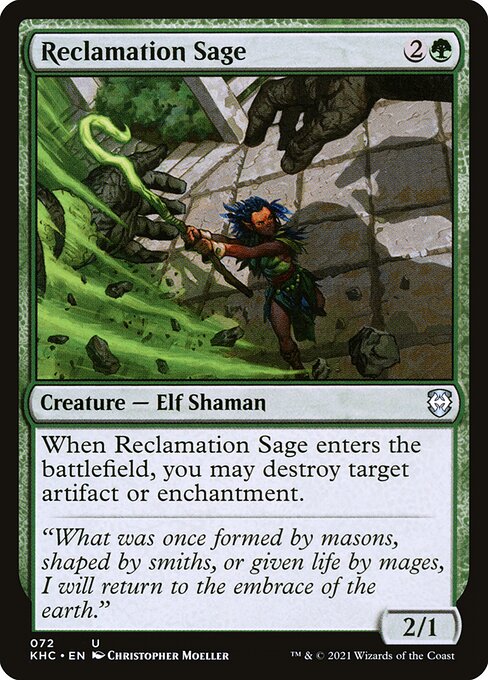 , it's a step in the right direction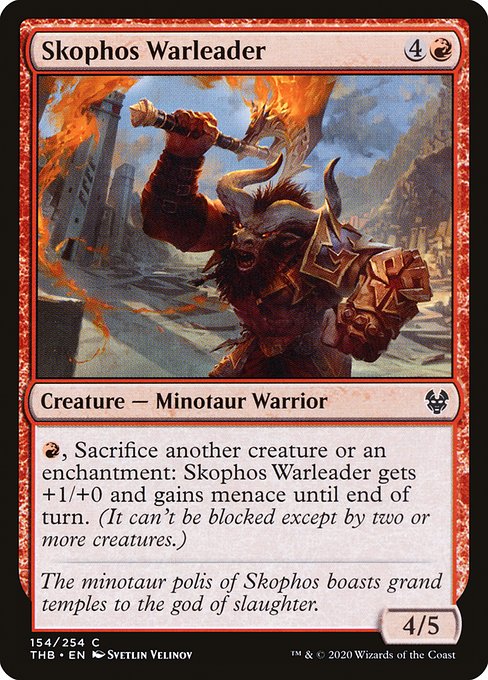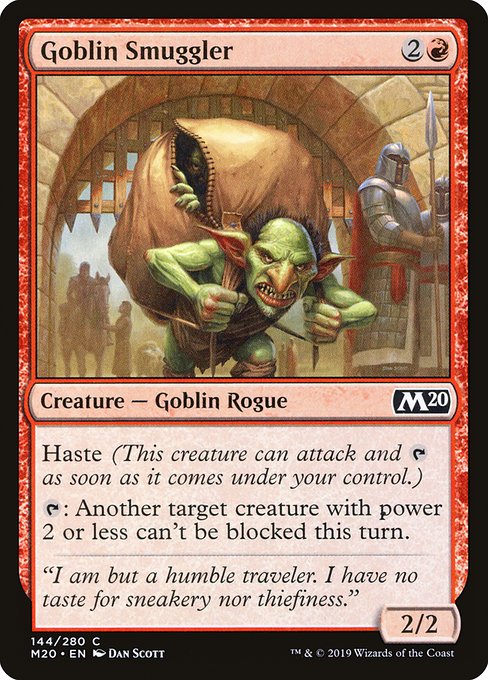 While cutting stuff that just recently made it in isn't always the best call, Goblin Smuggler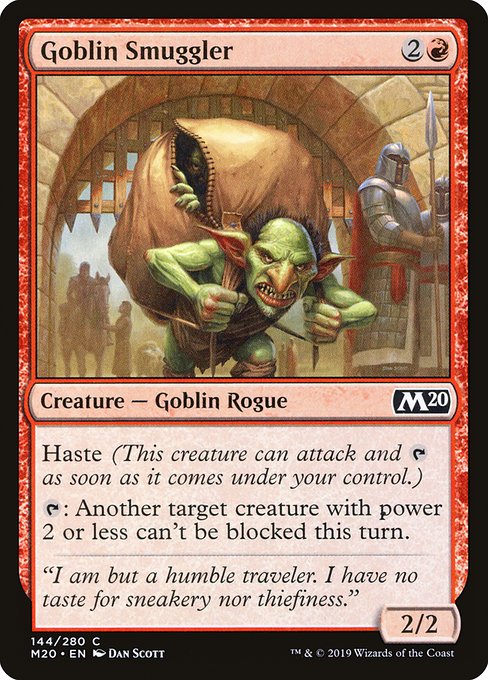 represents a way to make small creatures relevant on a stalled board, but Skophos Warleader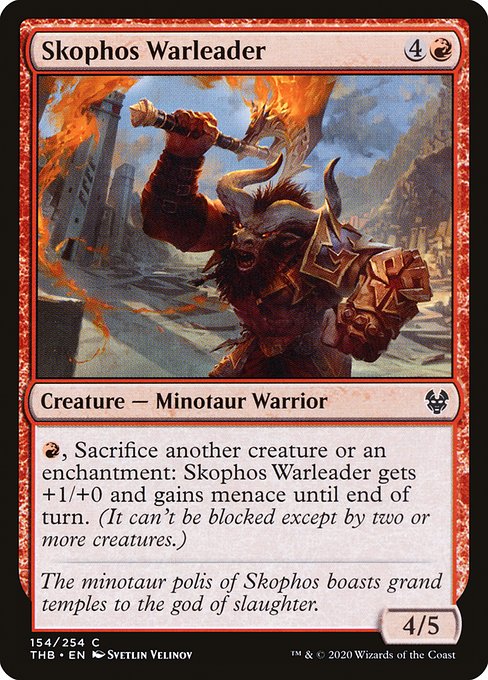 has the potential to do the same. The evasion provided by menace certainly isn't the same as making a creature unblockable, the fact it's attached to a sizeable body means it'll take less turns to close out the game.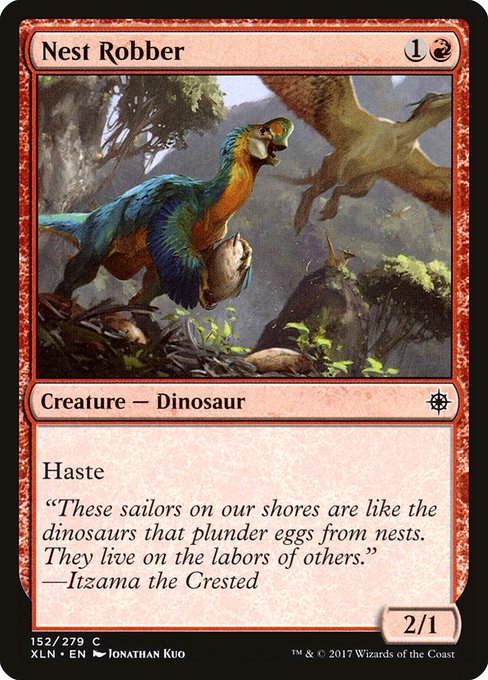 Rimrock Knight // Boulder Rush
is a card that we passed over in the Throne of Eldraine Pauepr Cube update. That was probably a mistake: the body is reasonable, and the combat trick attached to it is also reasonable. Nest Robber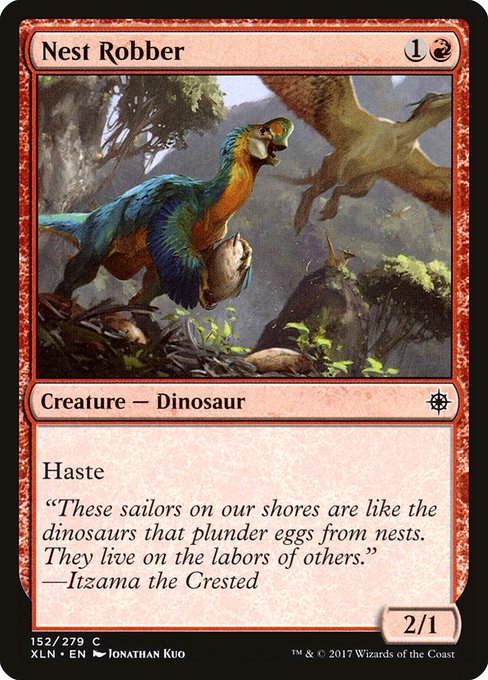 is a french vanilla creature that just trades with a myriad of tokens, and doesn't provide play patterns past turning sideways.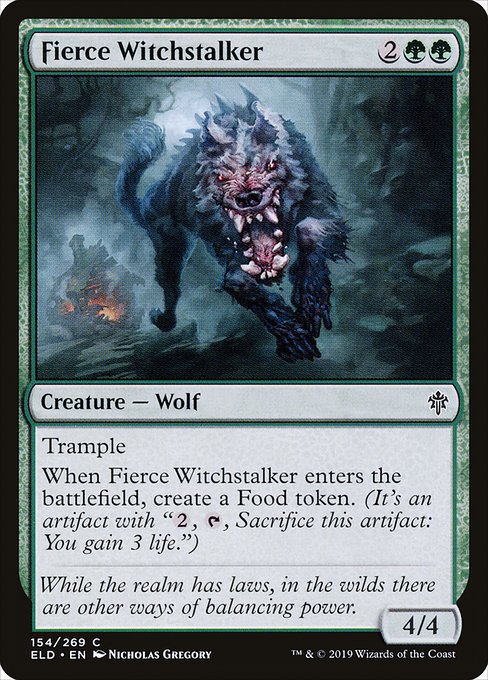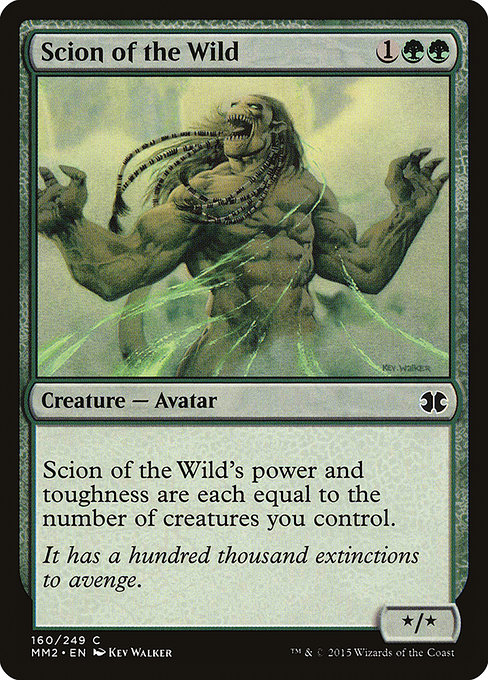 Scion of the Wild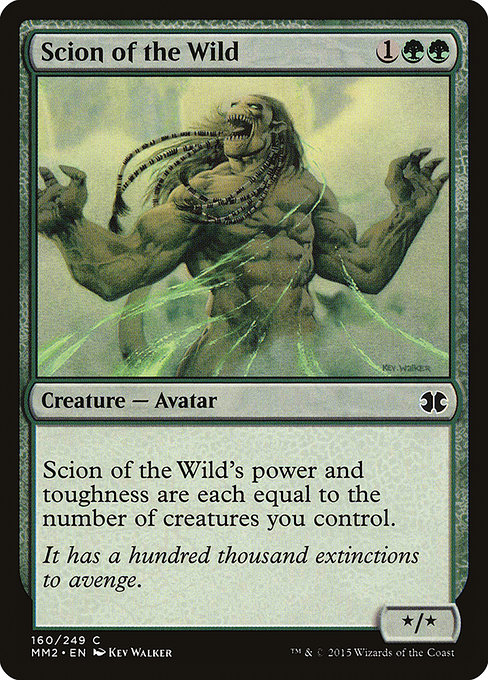 is a win more card. Without an already wide battlefield, it's a small creature and even when the Scion is a large beater, it's still lacking evasion and just acts as The Abyss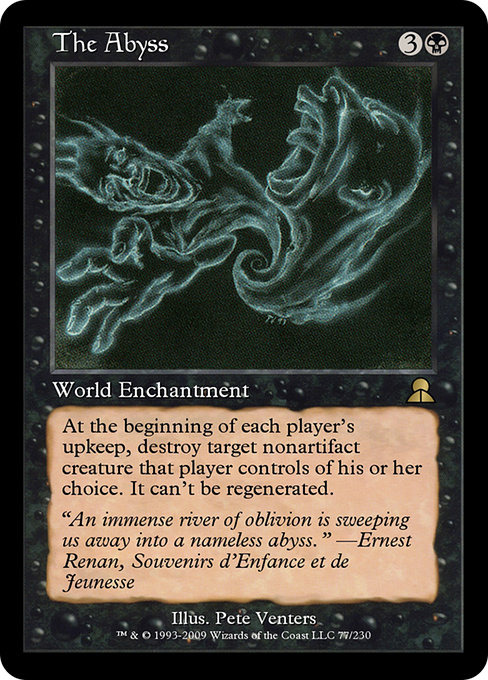 . Fierce Witchstalker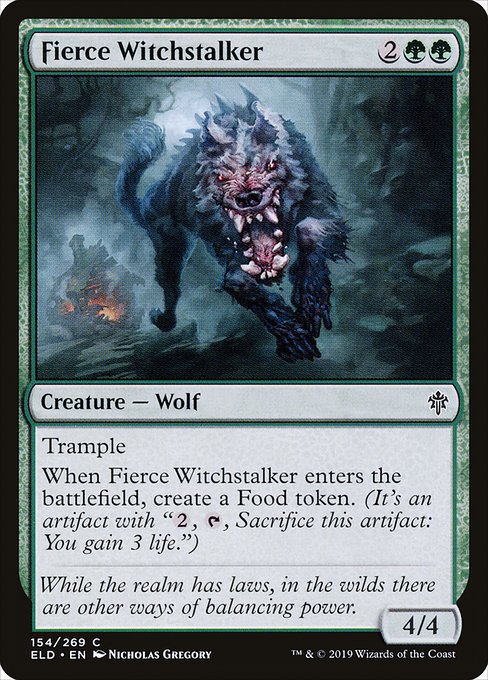 is a proactive turn 4 play that requires an answer and even comes with a free food token.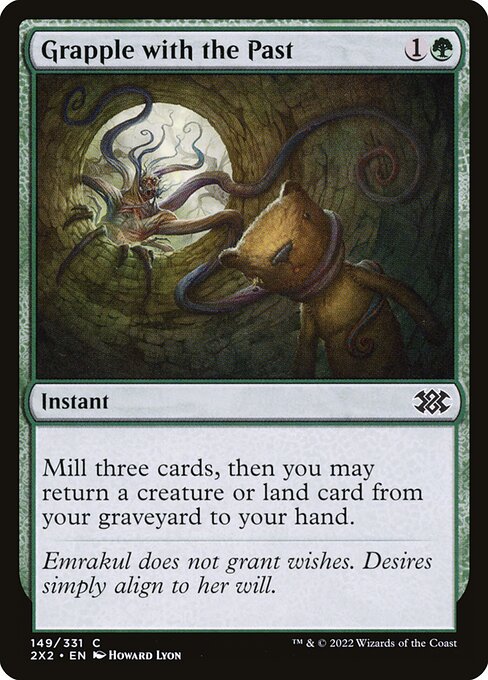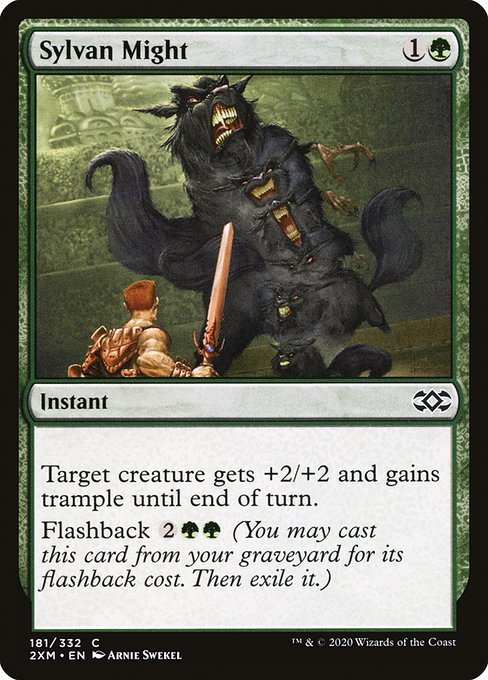 Self-mill support and recursion all wrapped into one! Grapple with the Past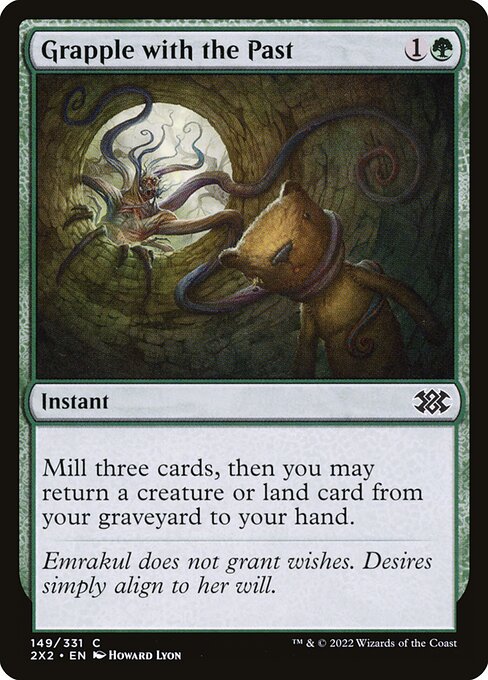 saw a lot of constructed play in standard and is a great addition to this returning archetype. Sylvan Might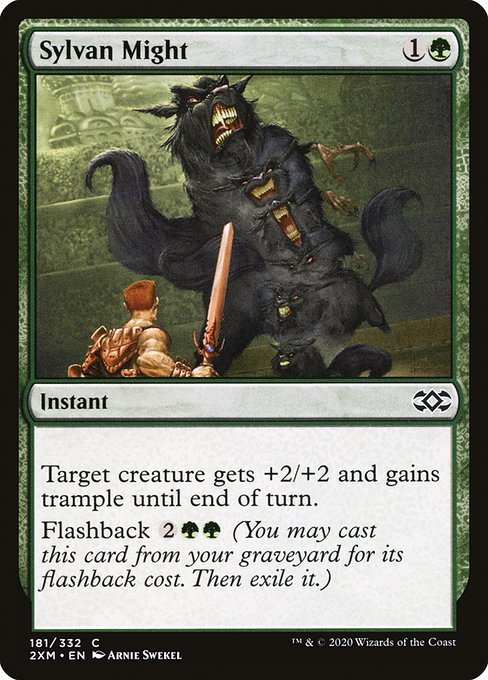 is the kind of reward self-mill doesn't need.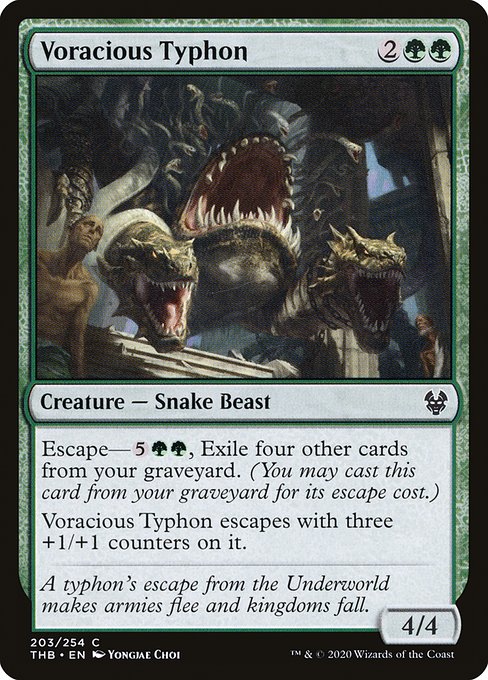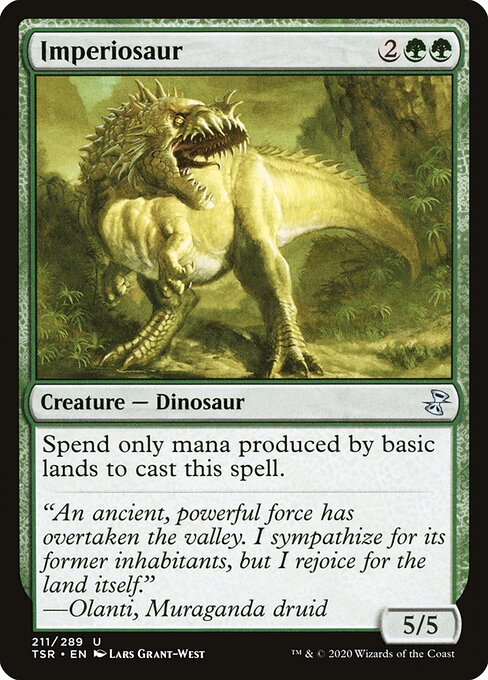 Imperiosaur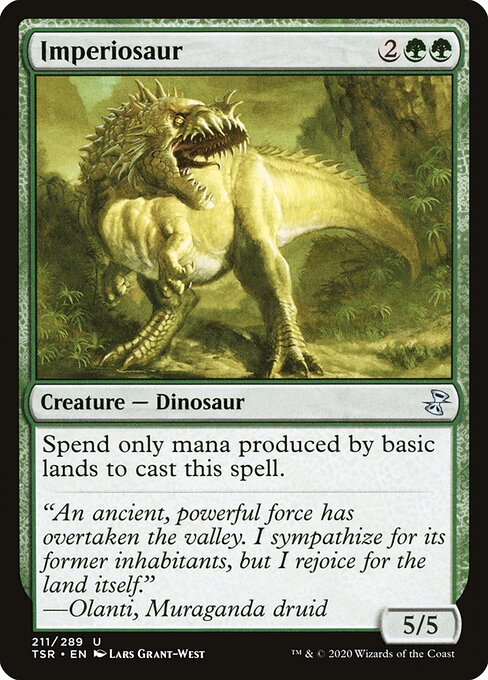 is a generic big dumb idiot style of creature with a drawback. Voracious Typhon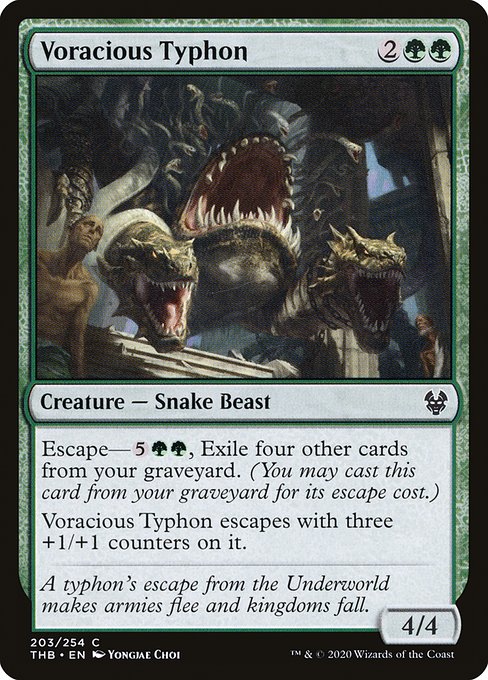 resembles the recently cut Baloth Gorger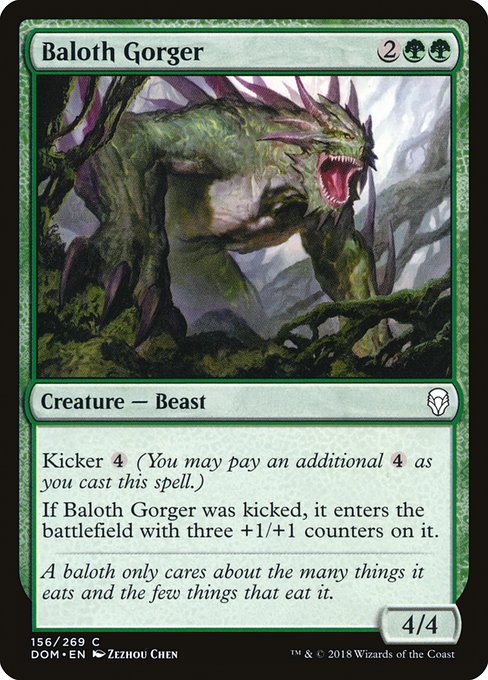 without the downside of having to decide when you cast it. Typhon gets to be on curve both on turn 4 and turn 7. As with many of the escape creatures, just consistently being able to apply pressure in the late game is great. Solid include all around.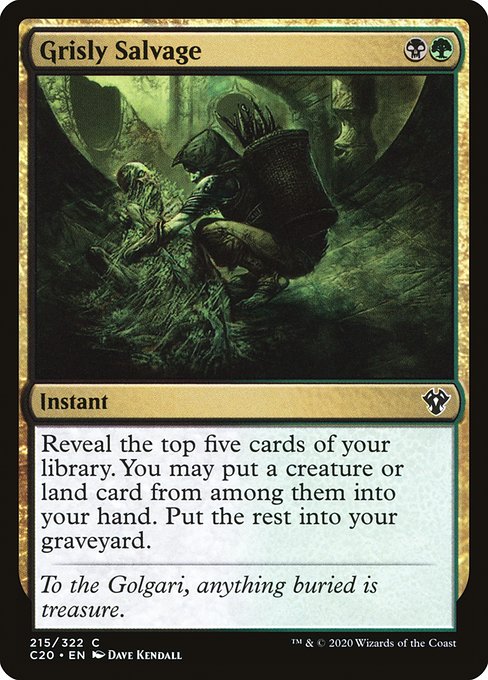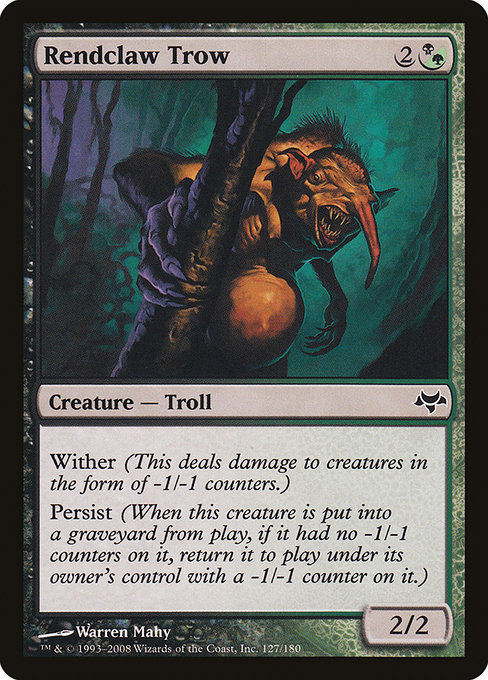 In an effort to help clarify the Golgari identity within the cube, we're swapping a generic gold card (good ol' Rendclaw Trow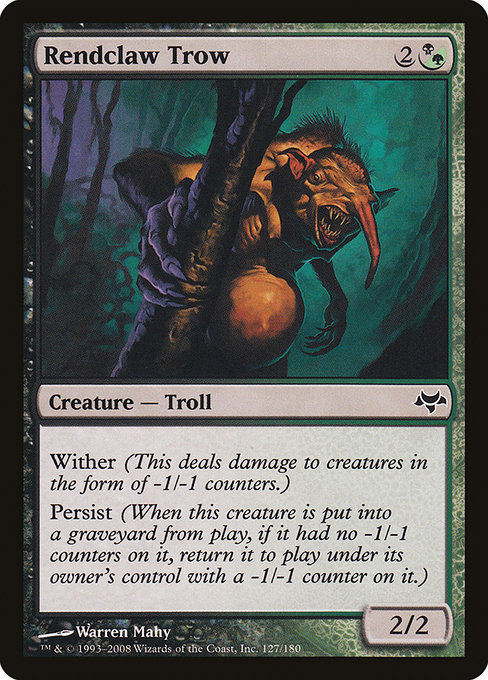 ) for one that directly supports self milling. Grisly Salvage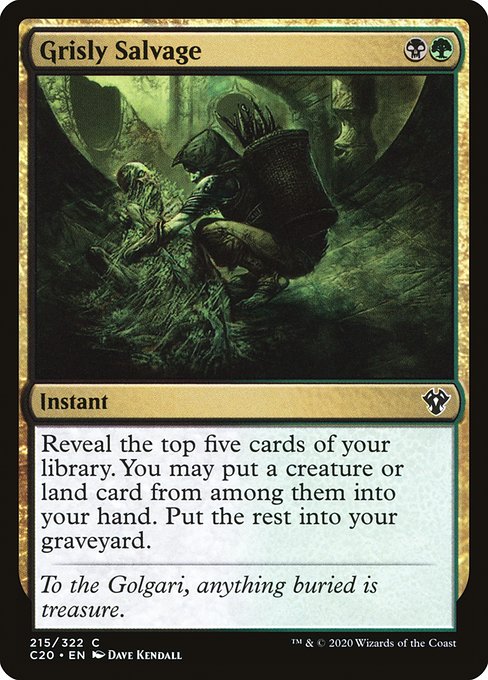 is a decent card filter and graveyard filler and helps signpost better.
The Next Steps
If you haven't joined the Pauper Cube Discord you're missing out: So many unique discussions around cards, themes, and archetypes happen daily. But better than that, it's home to a wonderful community of supportive cube enthusiasts who offer great feedback for anyone's ideas. The Pauper Cube wouldn't be here without this community, and it's a privilege to be host to it.
Until next set, we'd love to hear your feedback, and remember, kill your darlings.