This update is a very large one and features a huge change to The Pauper Cube moving forward. With this update we're expanding the list to be 450 cards total. This decision was not a spur of the moment one, but generally cards in the cube are well liked by the community and the committee was struggling to find cuts and we floated the idea. Community opinion weighed ever so slightly towards "expand the cube" as the largest section, so we decided to follow through and give ourselves a bit more wiggle room for cards, as well as enabling easy 10 person drafts, and for simplicity, reducing the number of times folks have to ask "why are there 419 cards in the cube?" This expansion consists of 6 additional cards per color with one colorless card for a total of 31 new cards.
White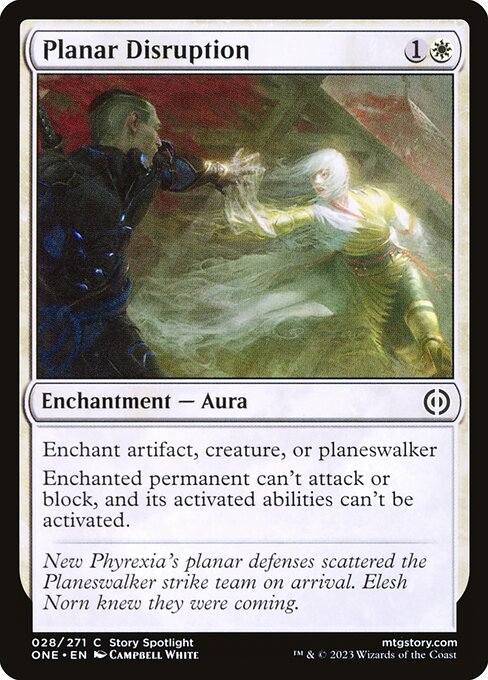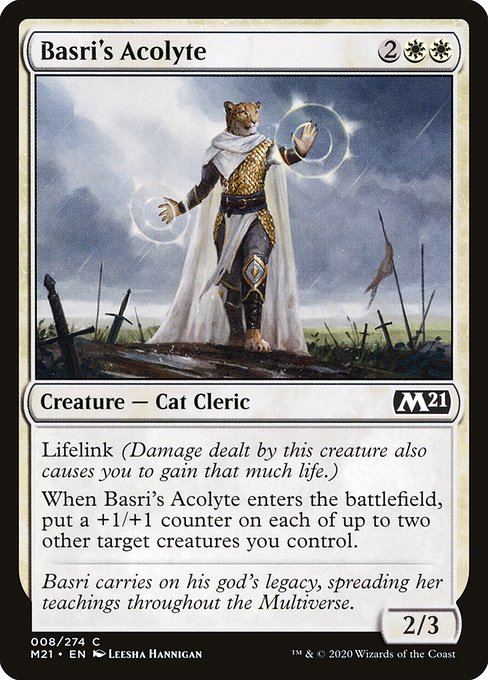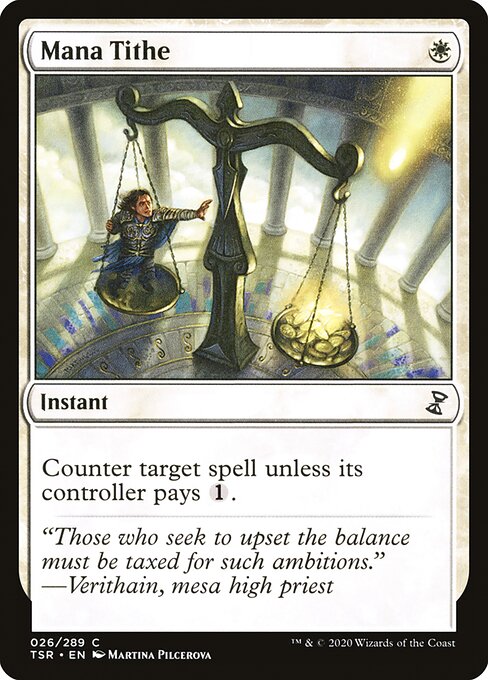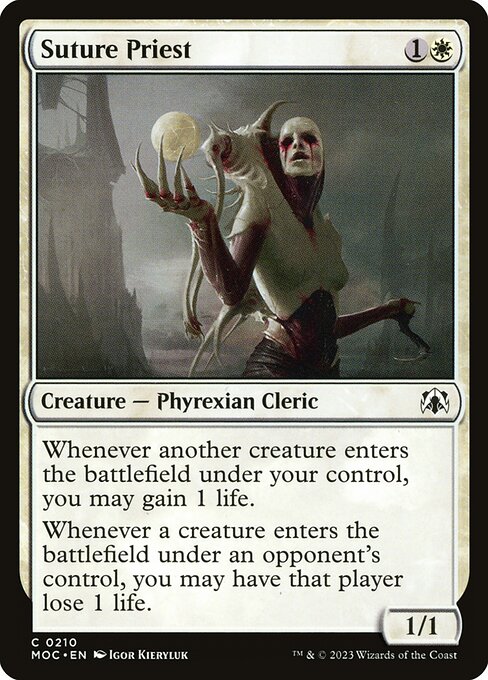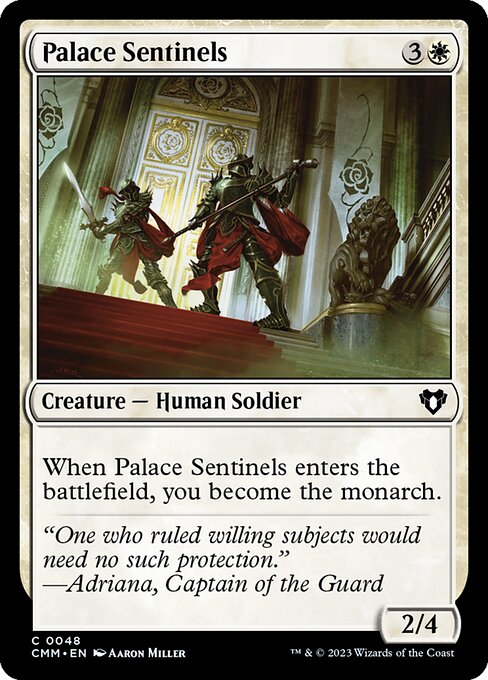 White only had 6 cards that the committee was considering, so no cuts this time around. We are aware that Guardian of the Guildpact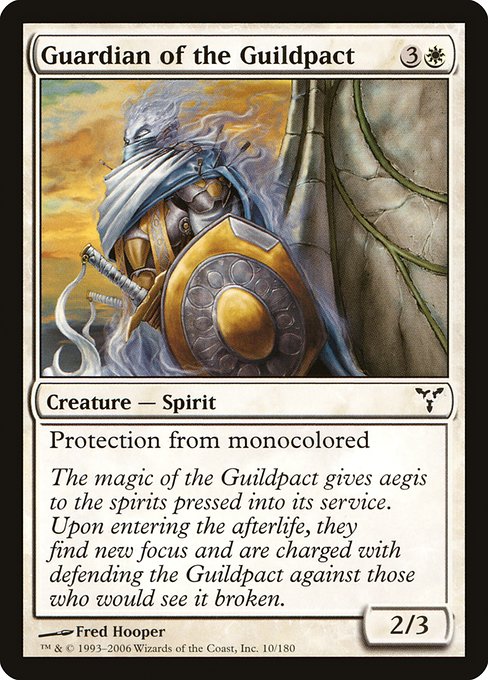 was on a lot of people's radars and trust us, it's on ours as well. For these additions, most of these are generically good, and folks have been clamoring for a Basri's Acolyte style of card for a while. Palace Sentinels is a more probationary add, given the polarizing effect of the monarchy, but was well liked enough by the community to give another test.
Blue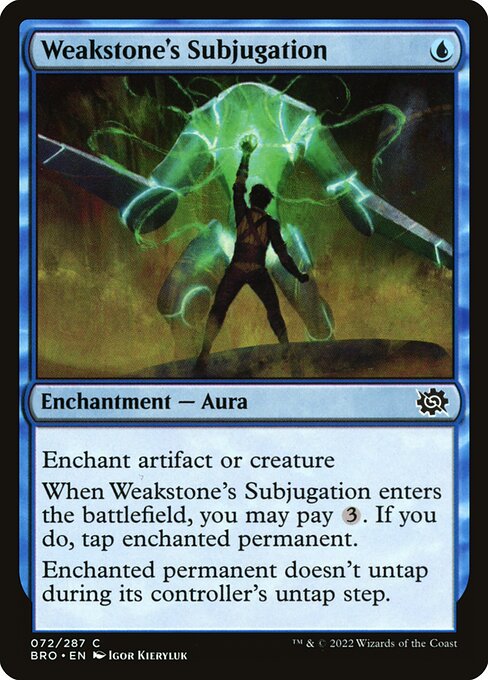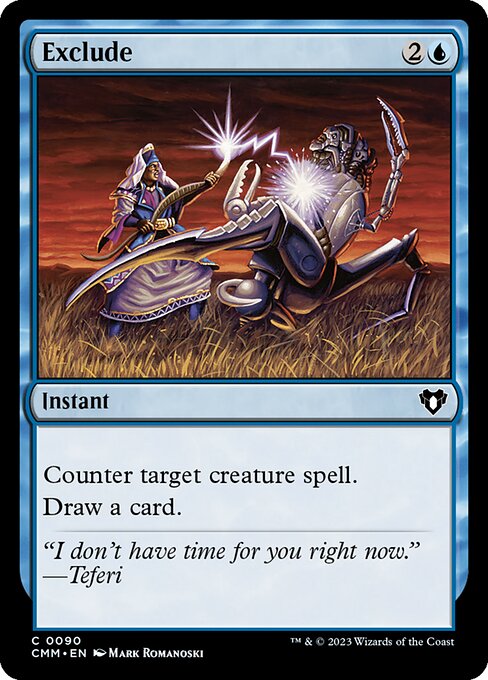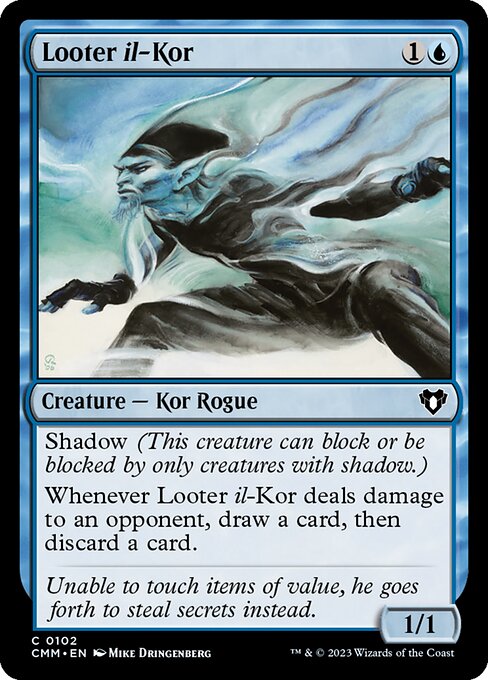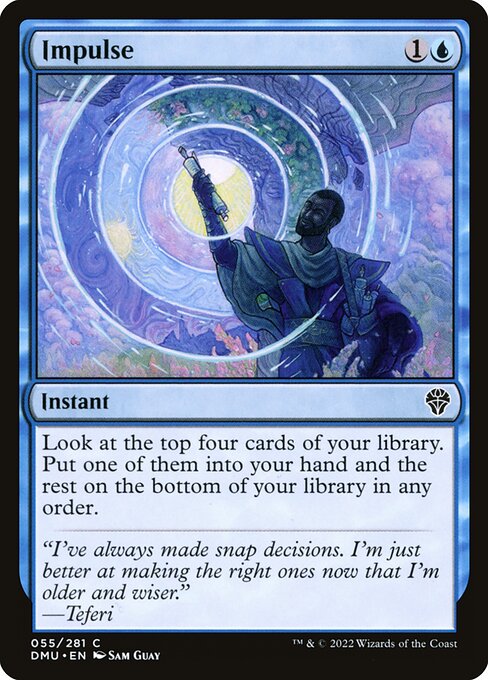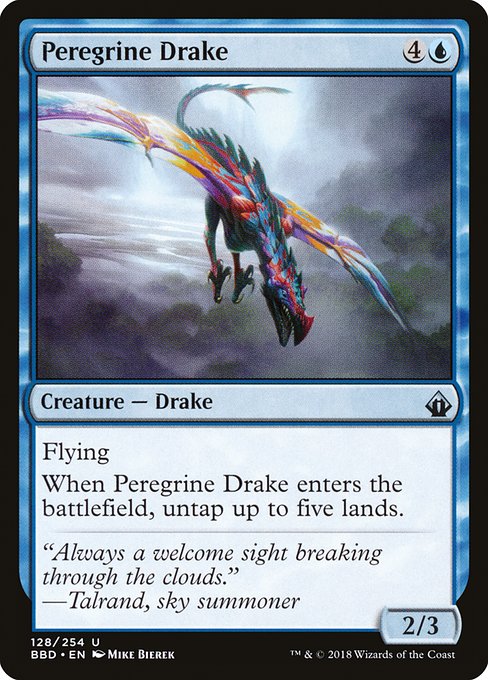 The blue additions include some great options. We're well aware that Drake adds an infinite mana combo to the cube, but the payoffs being few in number or relatively complicated, we feel that it's a pretty safe add. Exclude has also long been a fan favorite that we haven't found room for in updates past, it felt only right for it to be included here.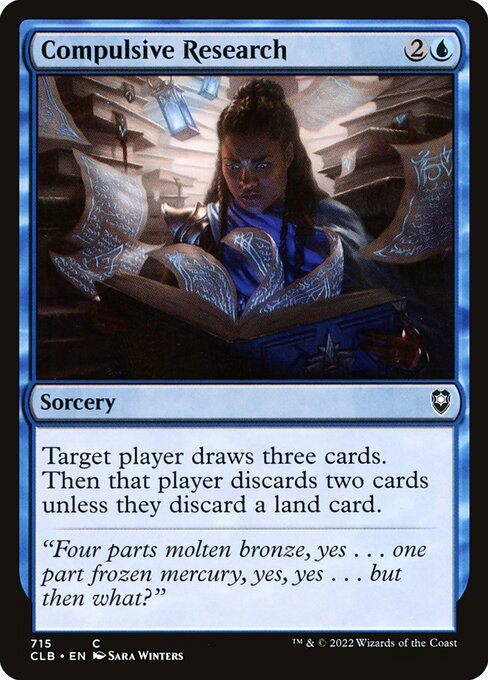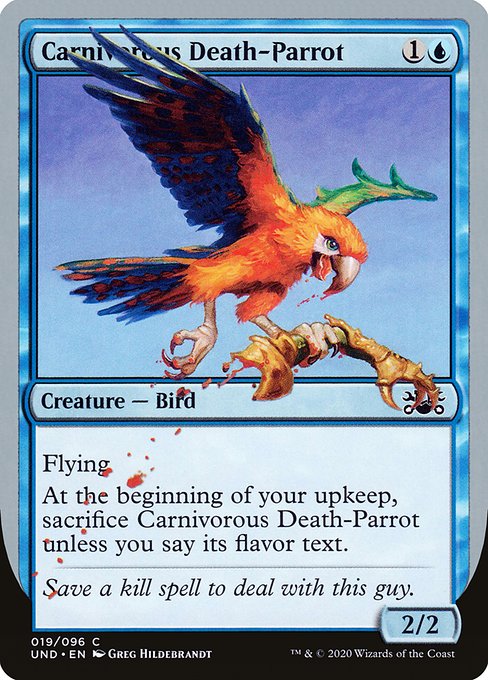 The last of the silver border cards falls! While the parrot definitely had a few fans, overwhelmingly it represented a strange part of the cube that folks had generally less than positive opinions ranging from the fact it's not mtgo compatible to general dislike of silly cards in general. Research is a tested and good card from the realm of constructed and hopefully will work well here for slower blue decks.
Black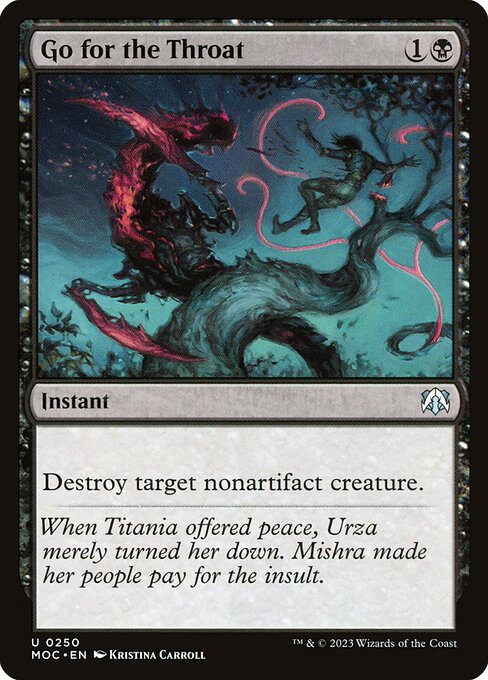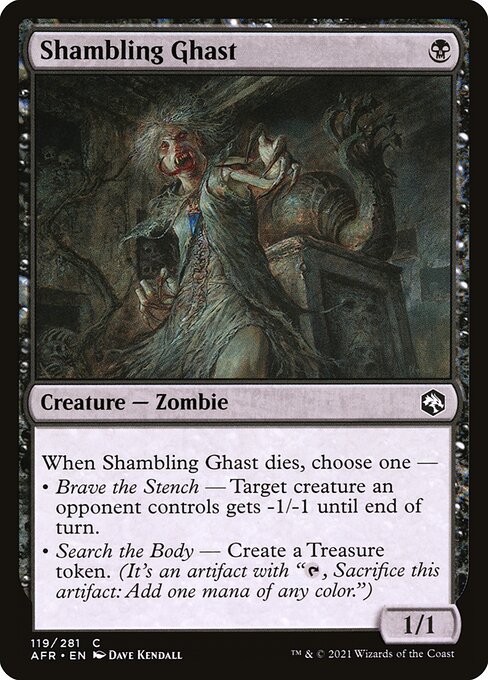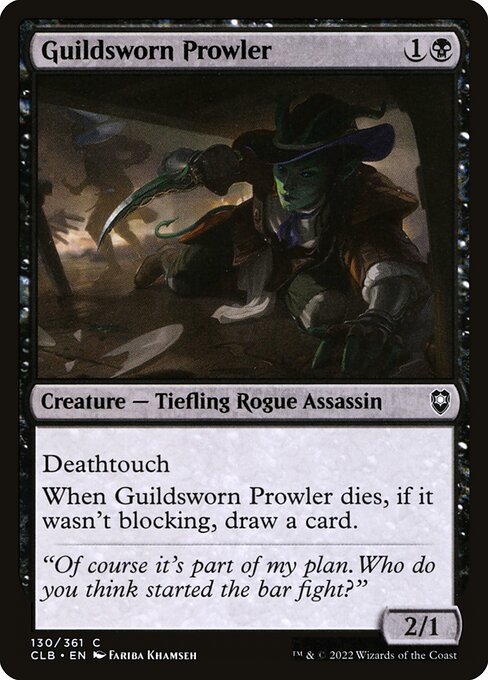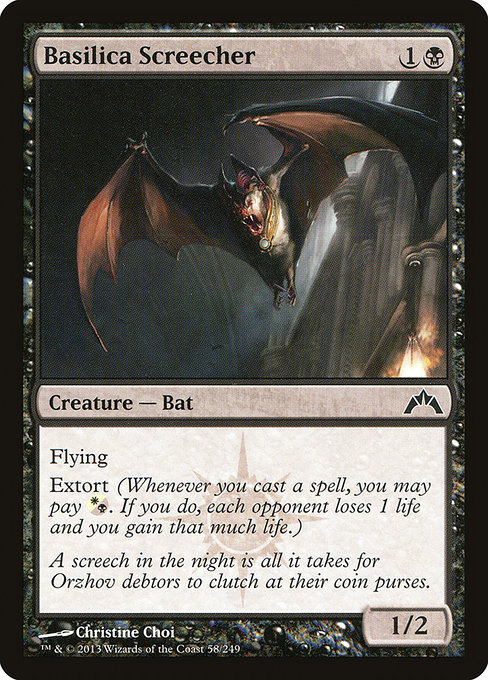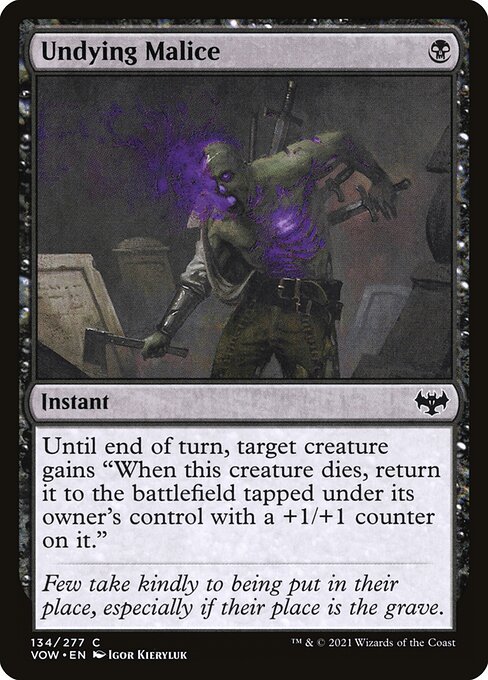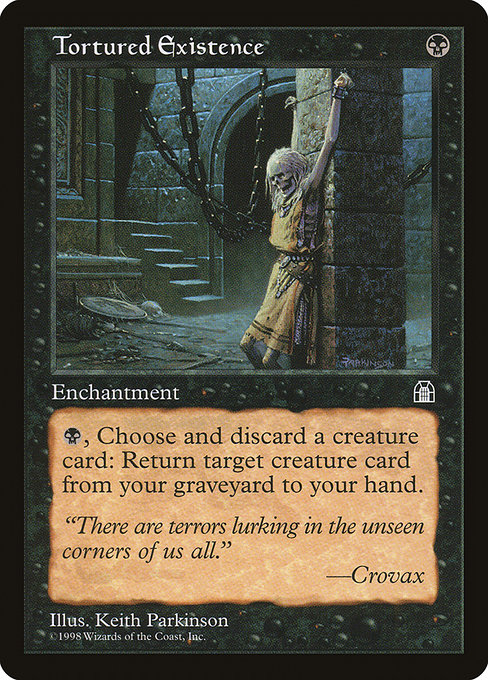 Black's free adds shouldn't be dreadfully shocking. Most of these are ones that have come up in the past or are at least recognizable. We did want to get one recursion engine into the cube and it was between Tortured Existence and Undertaker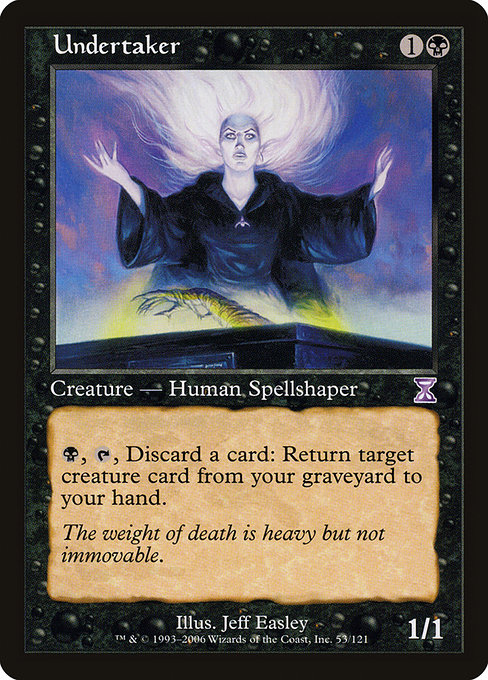 . In the end we went with the non-creature option for a bit more resilience, but Taker is still very much on the table for future updates.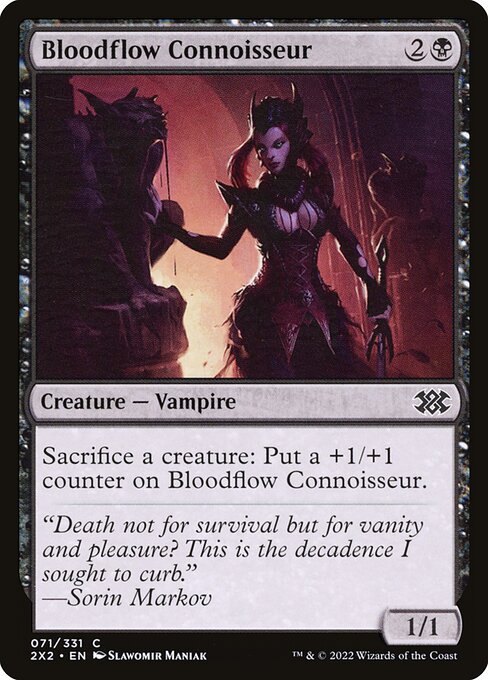 While there is a real cost to that 1 in the activated ability on Mold Folk, we think that the fact it's a mana cheaper up front and comes with a free keyword is worth that trade off. The fact this can eat random treasures or food or other tokens is just added upside.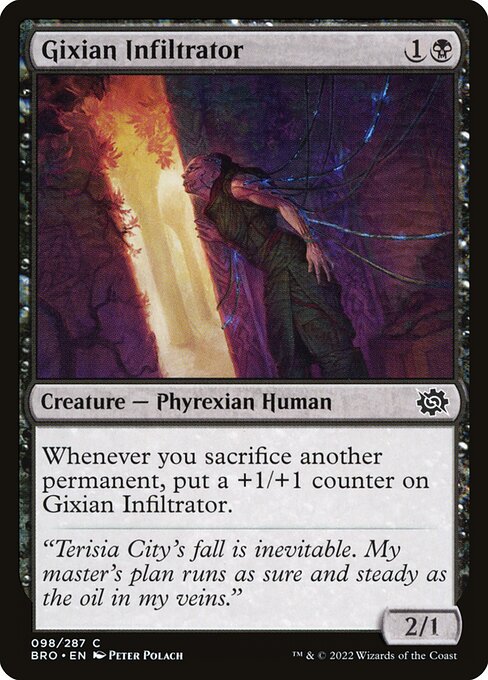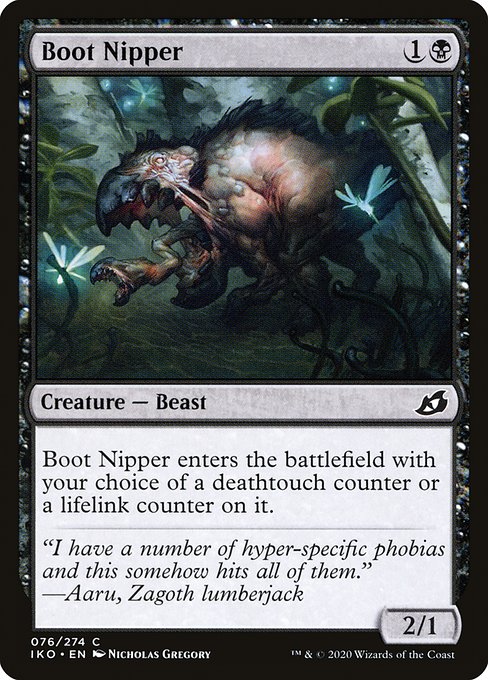 Boot Nipper has never been a card that turns heads and was mainly included as a card to fill slots. Infiltrator on the other hand actively has a thing that it wants to do.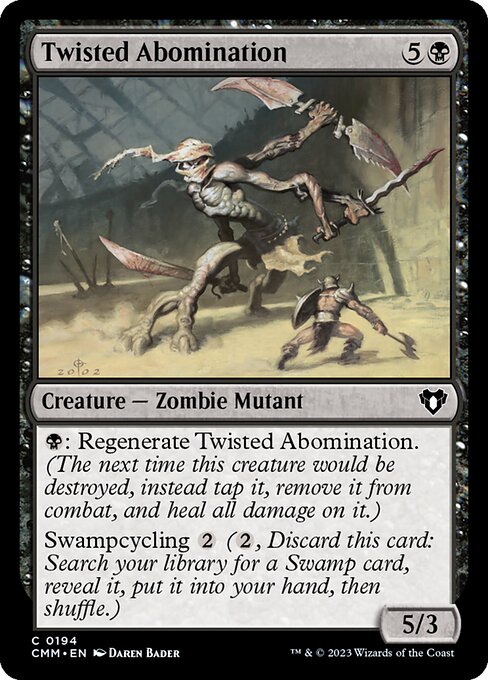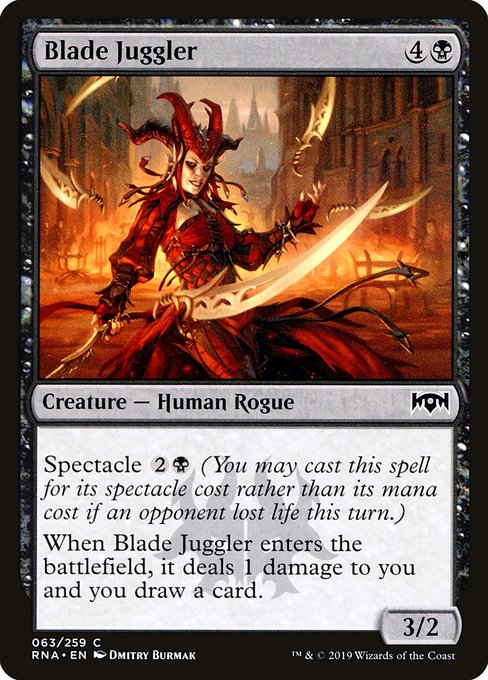 Abomination is a classic card which fits at two points of the curve very neatly, either ensuring you make early land drops or being a decent finisher.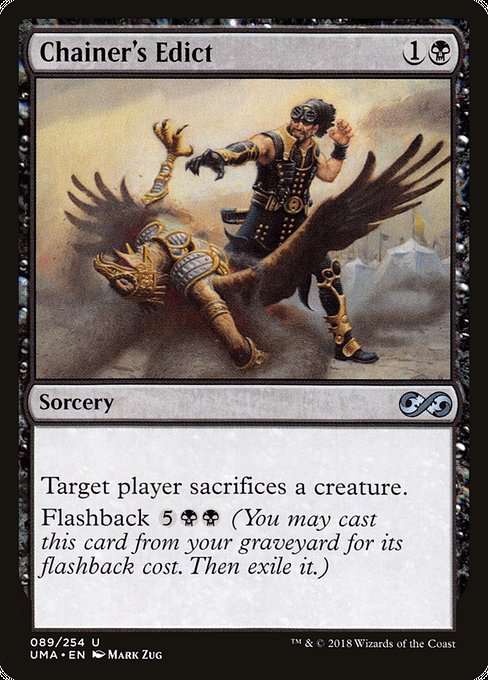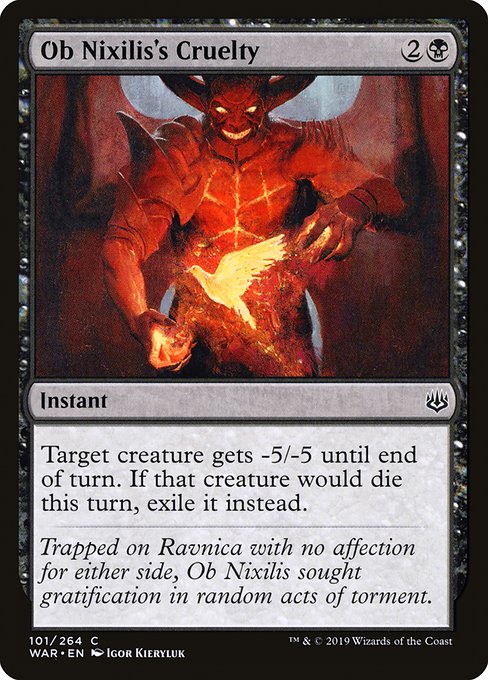 We've been off stand alone edicts for a while, but we want to try out one of the all timers again. Cruelty has been fine but felt like one of the less premium pieces of removal in the current list.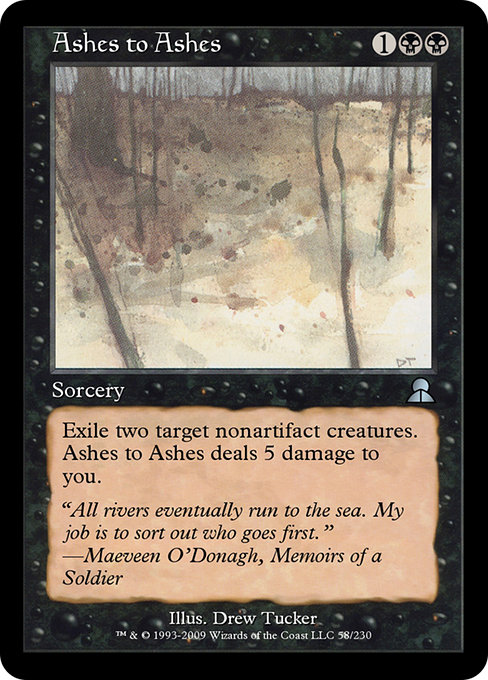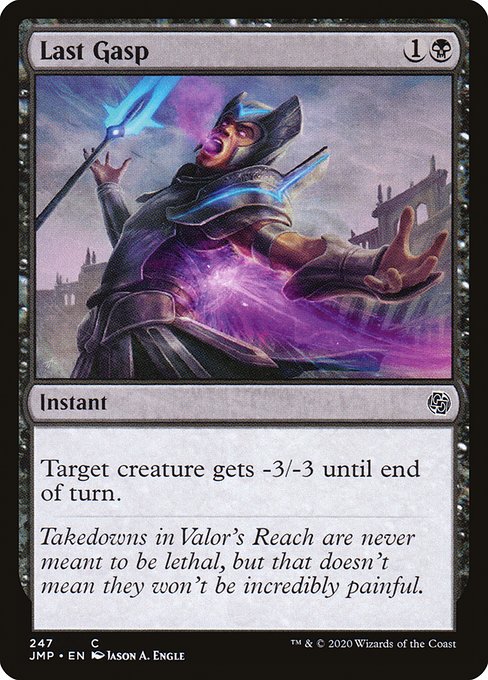 Last Gasp has been a long time resident here, but we've gotten to the point where there's cards that are just strictly better in the cube. Ashes however is a bit of a unique beast, so it's getting back in for the time being.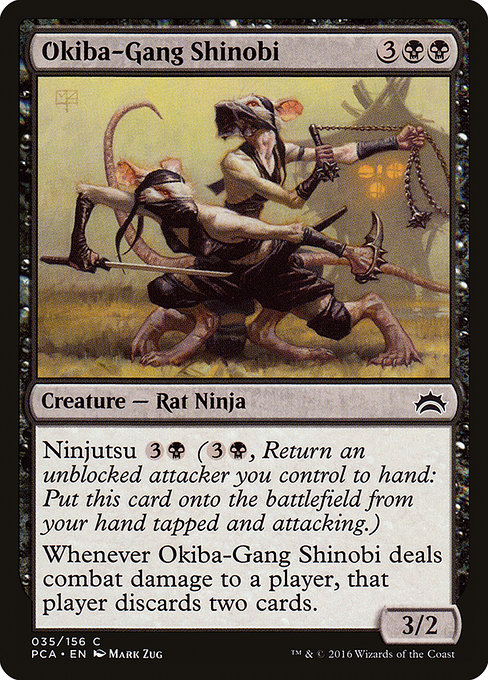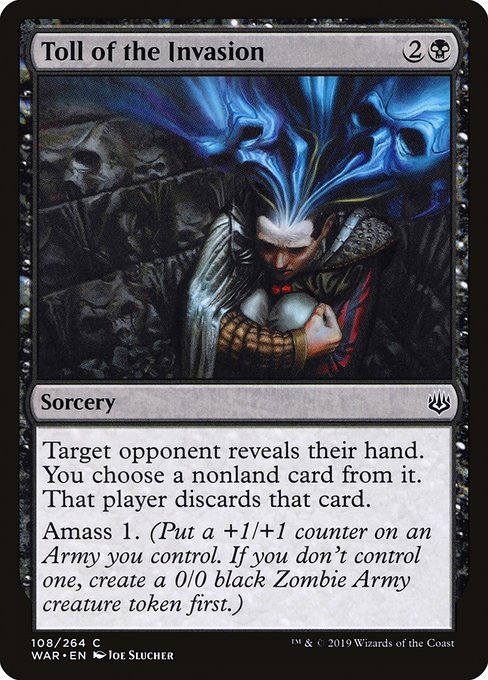 OGS was in the cube a ways back and it's finally time for it to make a return. Toll has done a decent impression of a duress with legs, but we feel that giving it a more real body and a way to bleed someone's hand very aggressively is a neat play pattern.
Red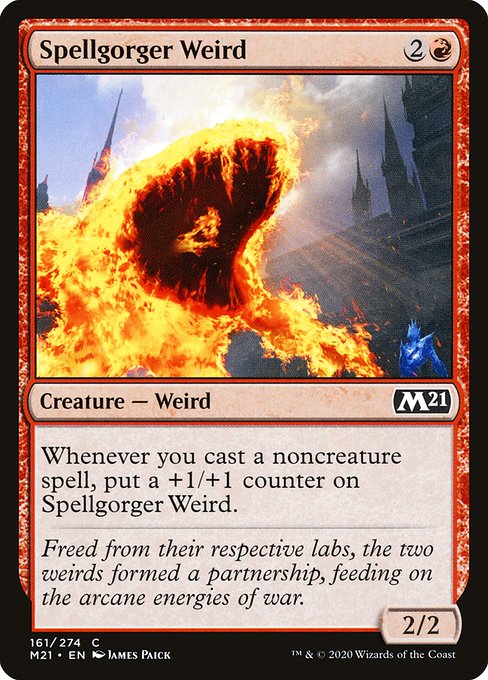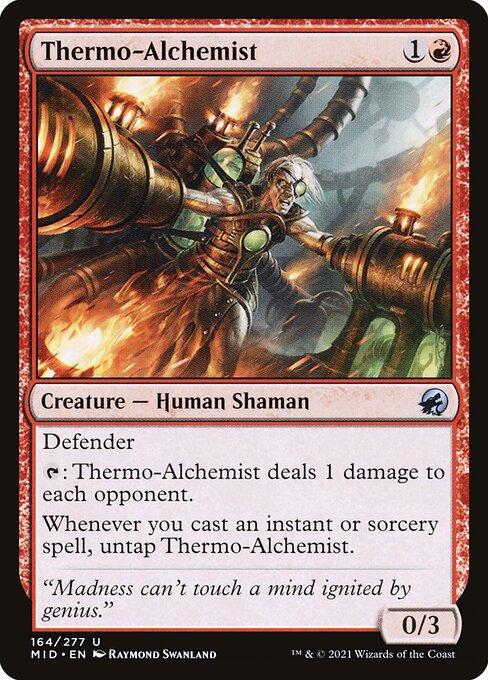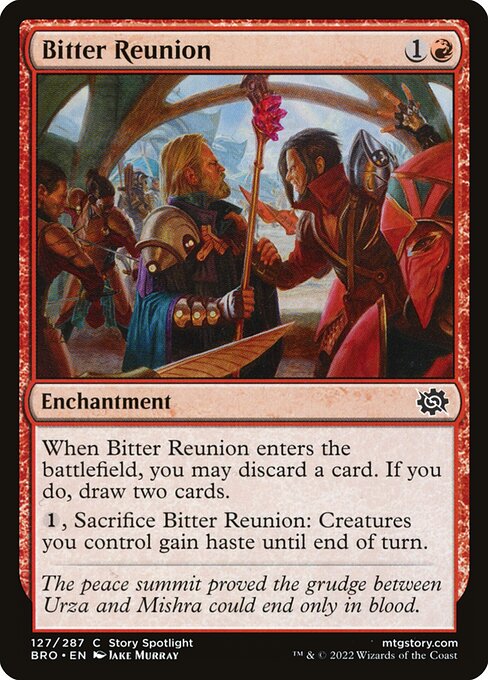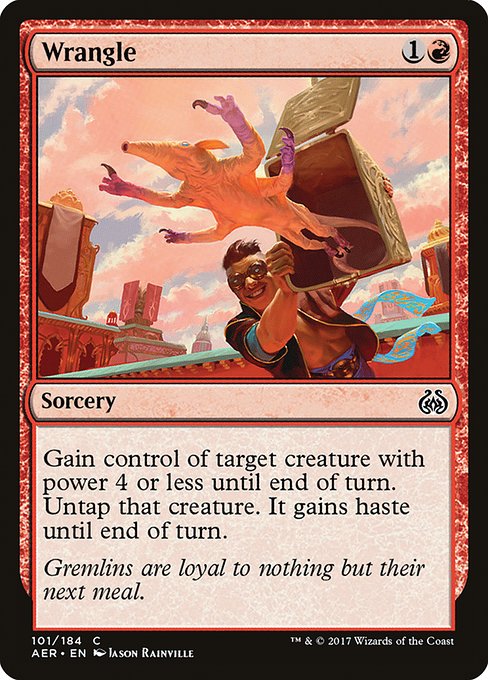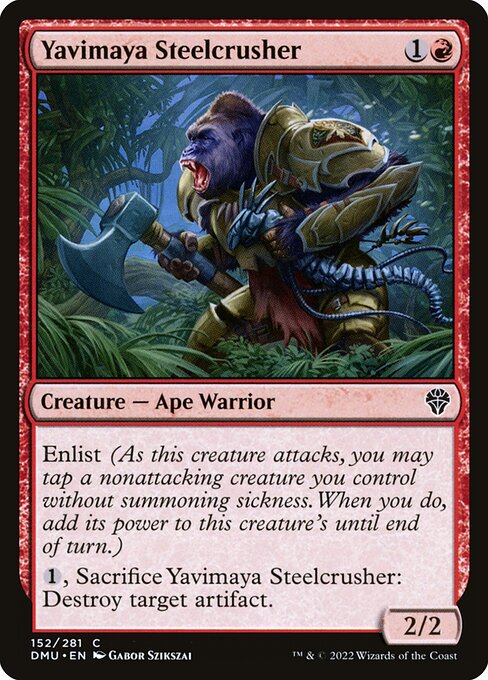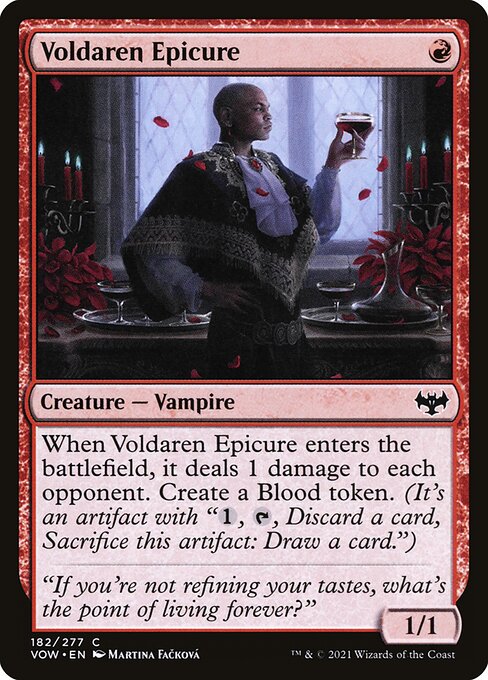 Red gets a bunch of neat freebies here. Bitter Reunion was very hyped around release and we're excited to see how good it plays. There's a bit more support for UR doing spells matter stuff, and some generally good additions in the form of epicure and steelcrusher.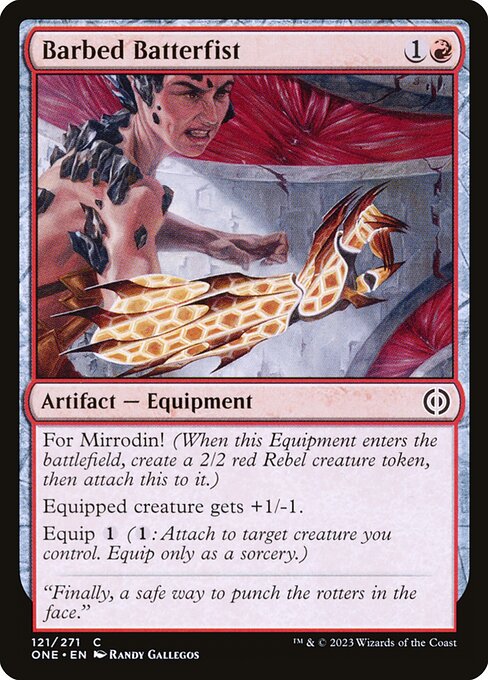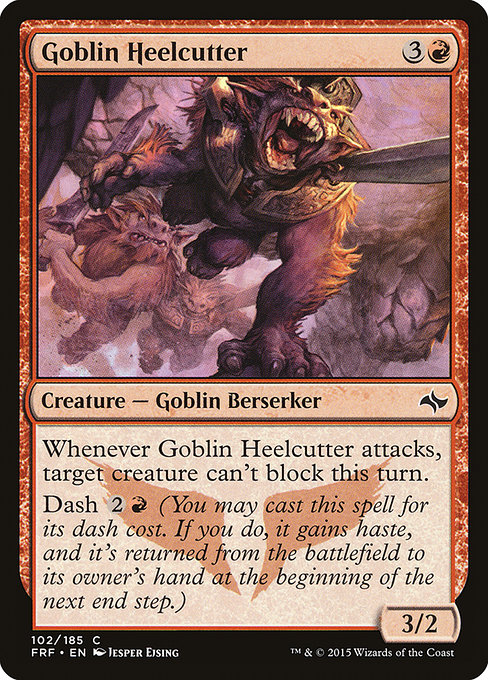 Heelcutter has been a dependable top of curve, but batterfirst represents huge amount of material on the board and we want to test out what we think is the most flexible 3/1 for 2 in red.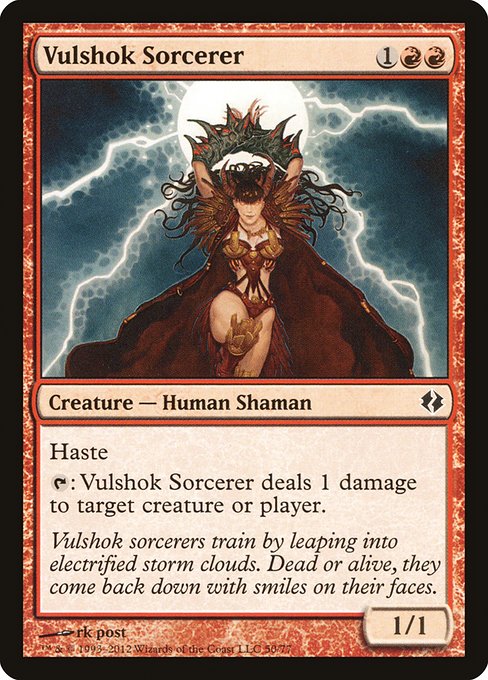 Marauder is a great 2 drop for decks aiming to attack quickly and often, and while sorcerer can make combat a bit tricky for the opponent, we feel it's starting to show its age these days.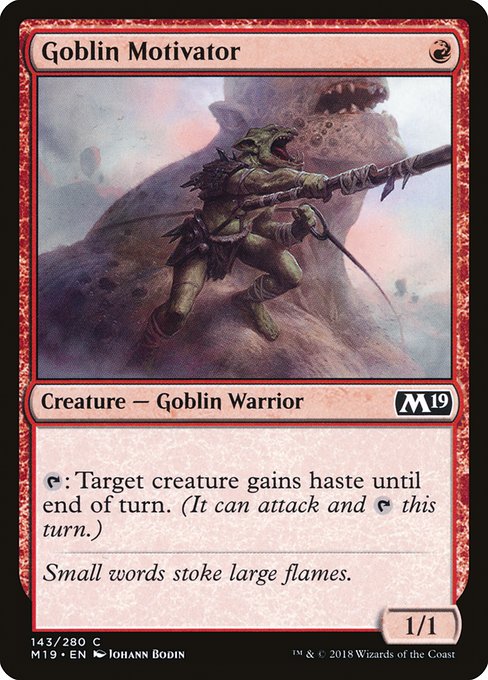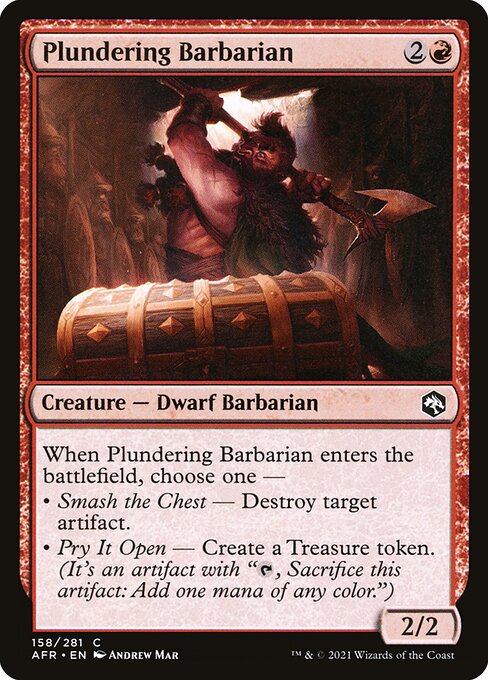 Barbarian was always a probationary add, and motivator has been on the list to add for a while now, so this was an easy swap.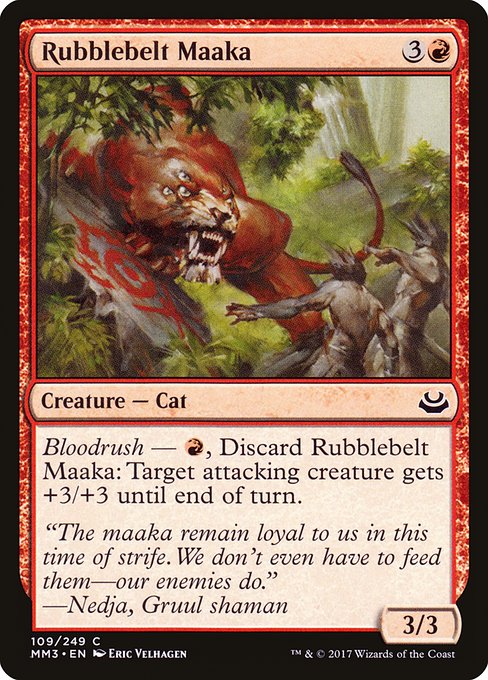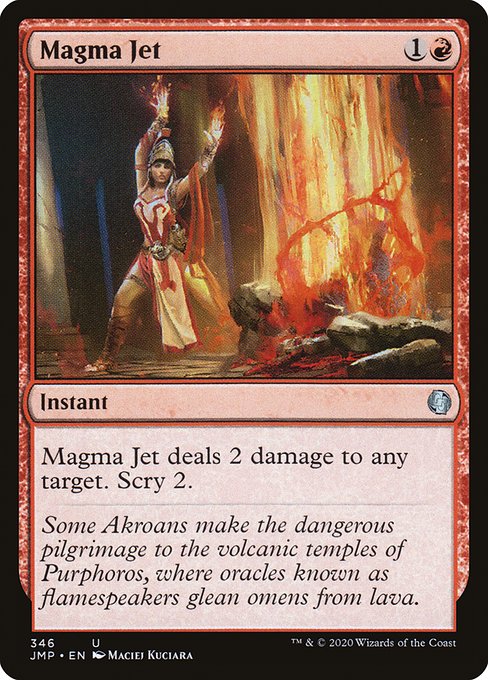 Magma Jet has been in since its downshifting and definitely is far from being an out and out bad card, but we feel that the uncounterable combat trick that Maaka can be, or the overcosted body represents more value for what the average red deck is trying to do.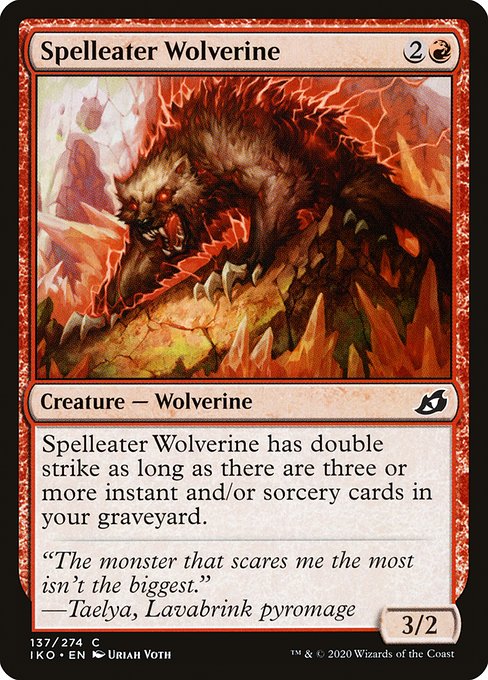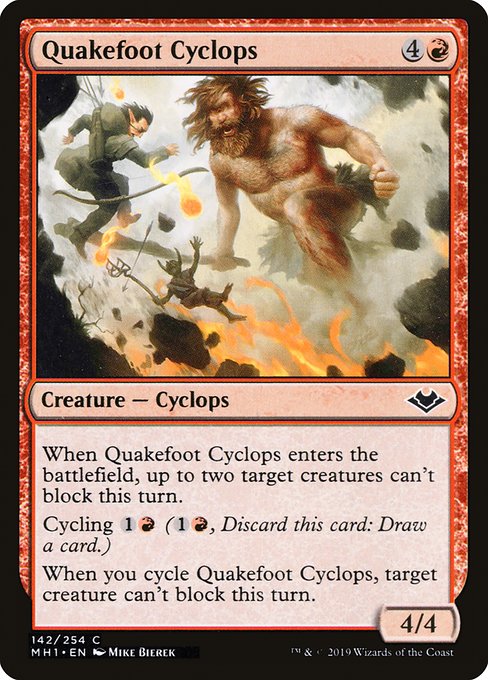 Wolverine is a great mold for a spells matter card as it doesn't care if it's present for the spells being cast or if it shows up after. Cyclops has been fine but never amazing.
Green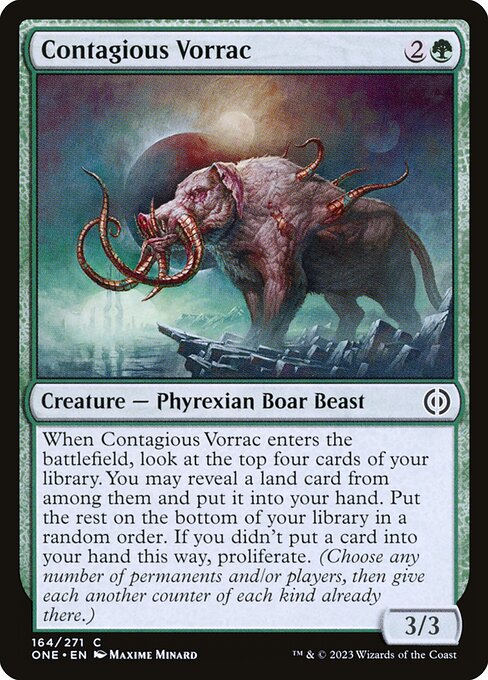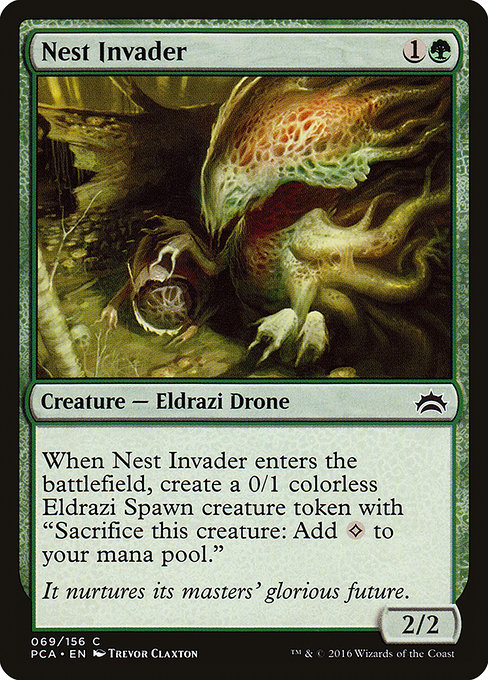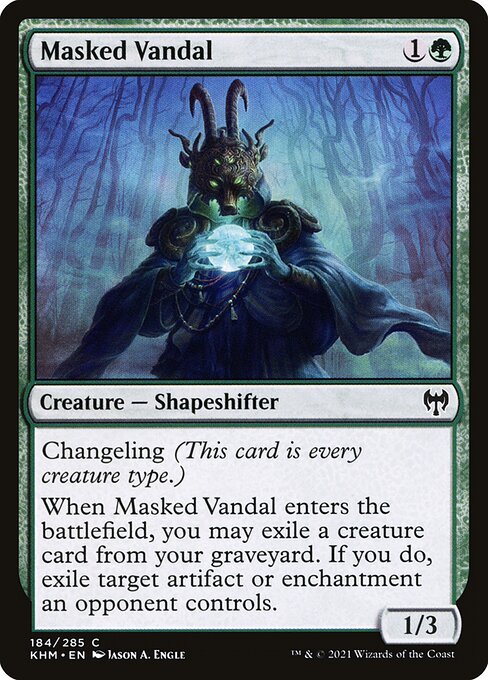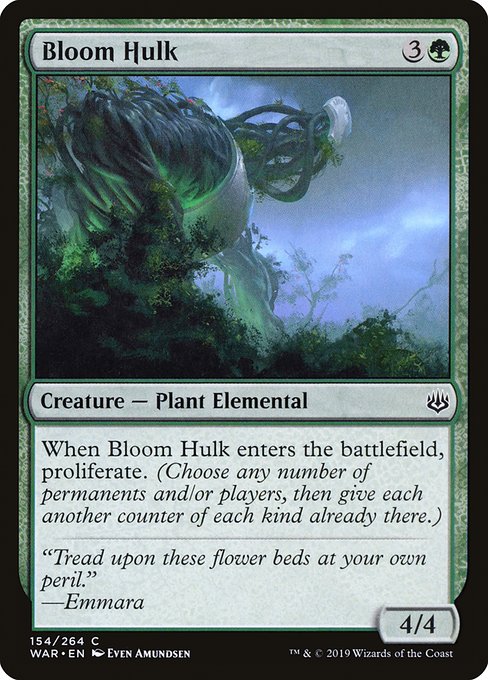 Look at all this utility! We've got a new solid 3 drop, we've got counters support, we've got card draw with a flex mode, we've even got a somewhat janky Reclamation Sage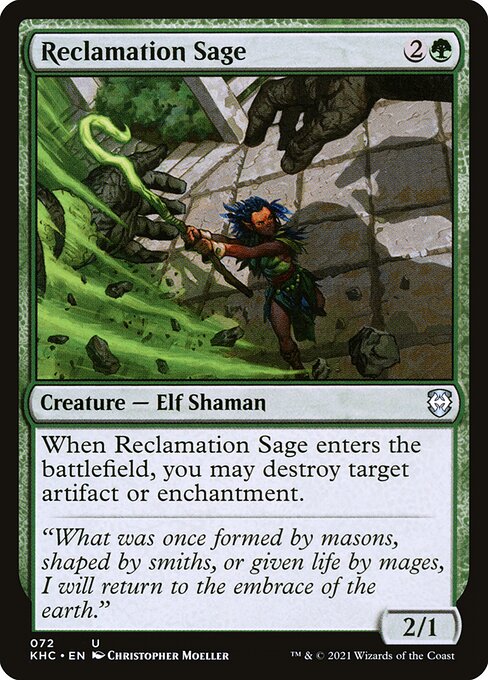 .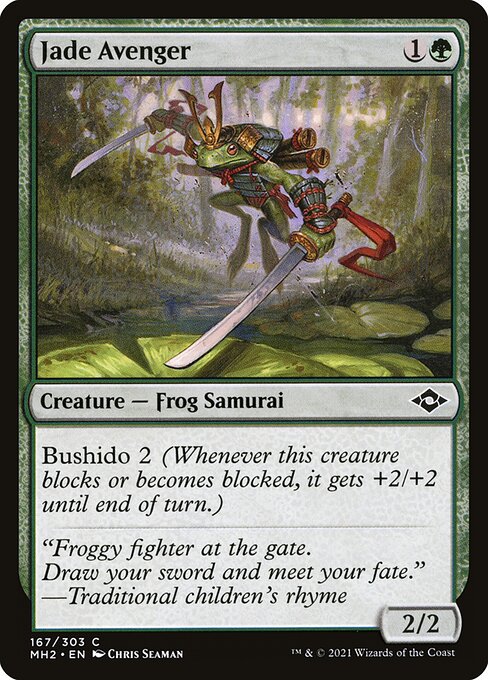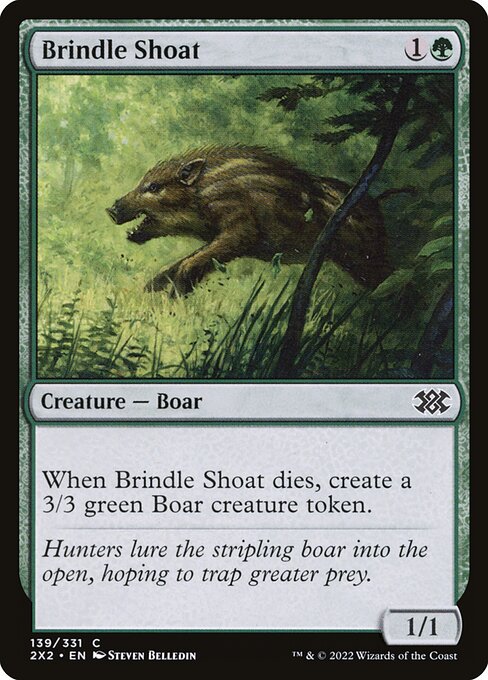 This is one that we initially chose not to include for fear of it being a huge wall for decks wanting to just turn things sideways. While it definitely can do that, it also attacks decently well and Shoat has felt odd for a minute now.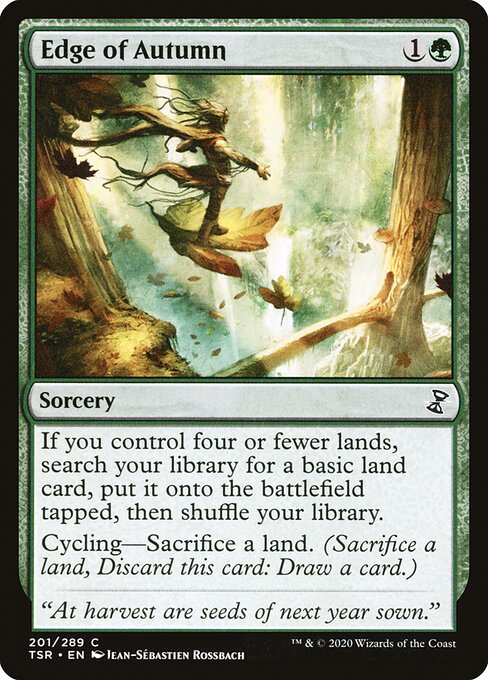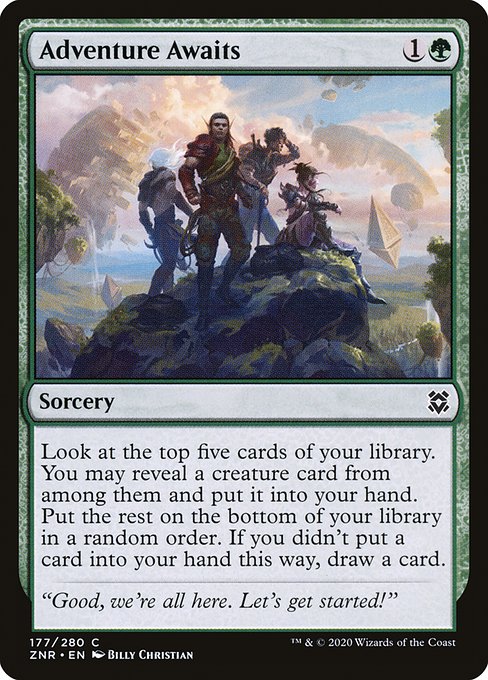 Adventure Awaits was mentioned a bunch on the recent annual survey. We hear you, so we're trying out something in the same overall genre. Edge of Autumn has a very clear gameplan of being ramp early game and card draw late game which we hope will be well liked.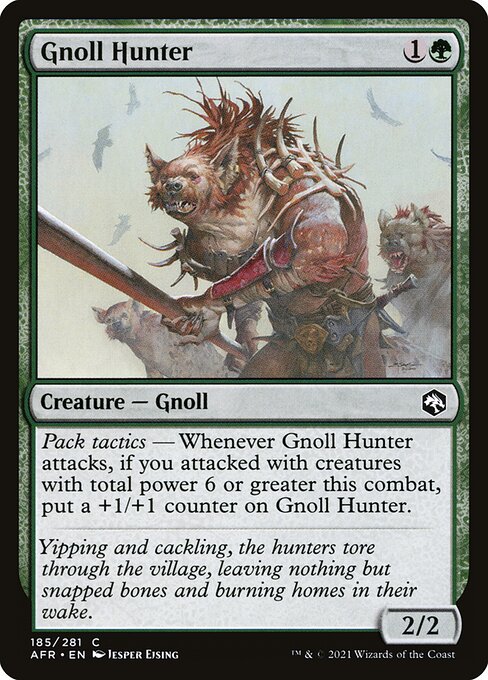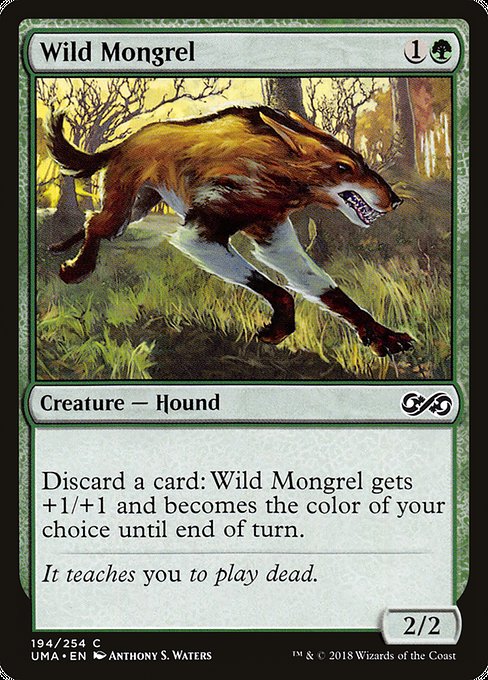 Wild Mongrel is a classic card, there's no debating that in the least. That said, it really doesn't have a lot that it synergizes with in the cube any more. While Hunter isn't the most amazing card printed, it still plays into one of green's varied gameplans while not being overly specific enough to need to go in exactly GW.
Multicolored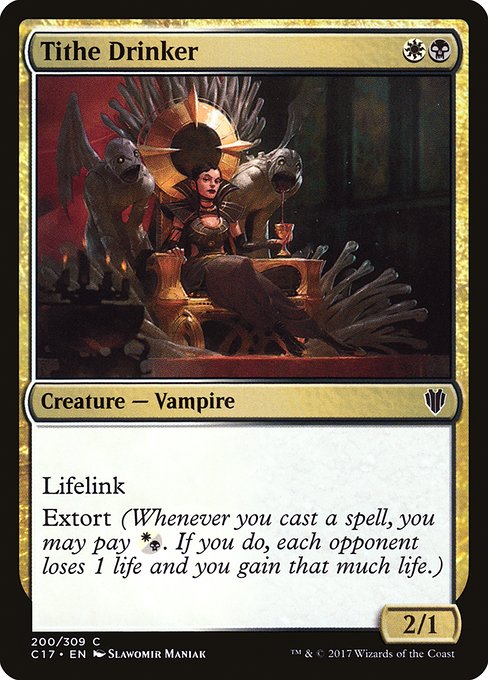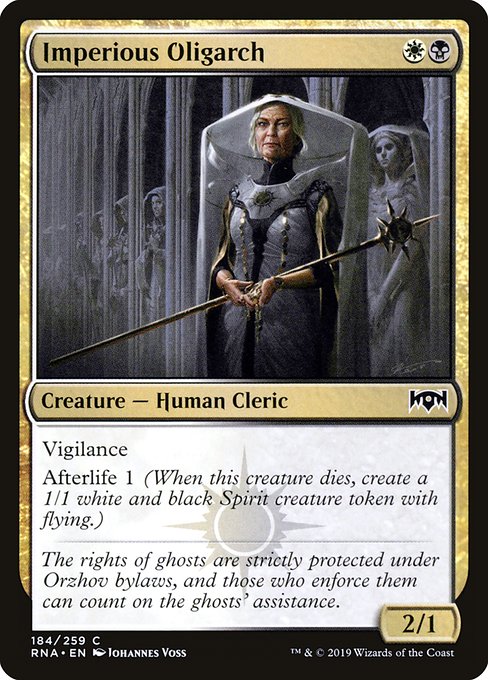 Oligarch was in a weird spot of not really being amazing and not really supporting Orzhov's gameplan that clearly. Cards that help with the slow life drain have been generally well liked, and putting it on a french vanilla piker seems like enough of an upside to merit testing at bare minimum.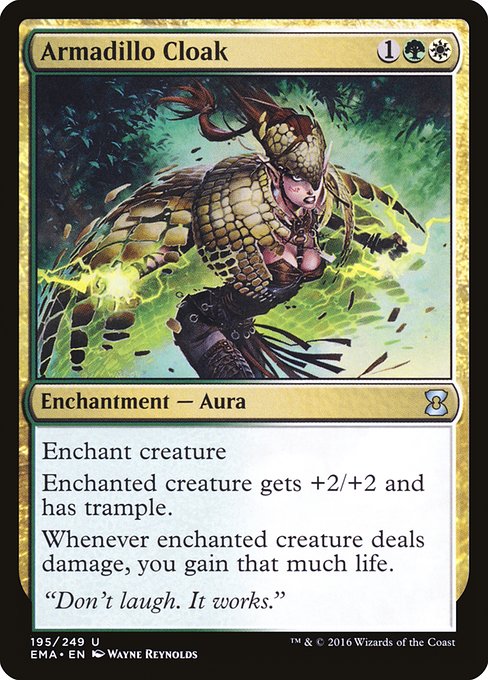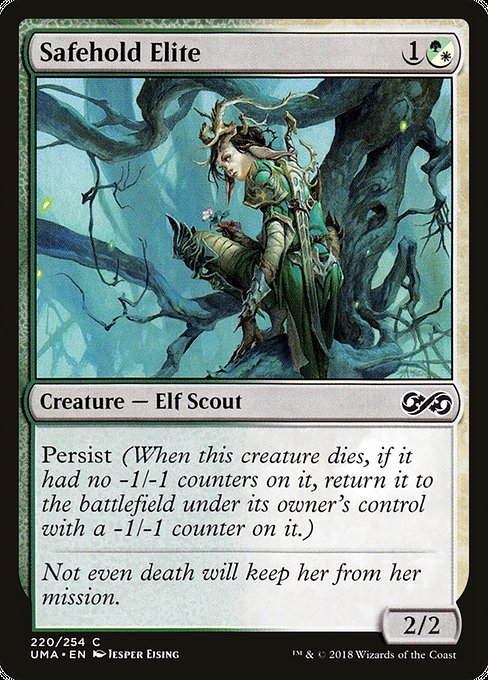 To immediately walk back the comments about Oligarch, it's a card that doesn't support a color pair's main game plan. Cloak may not mention counters, +1/+1 or otherwise, but it is just GOOD. We're currently discussing long term analysis of how we want to use our gold slots in the cube, but for now this should be taken as an include on sheer power level and not a trend.
Colorless
I can already hear the yelling that this isn't really a colorless card, but hear us out. Mutt is just fine as a colorless card but is just a touch better in a red deck where you get to rebuy it later. We're viewing it similarly to how phyrexian mana spells technically have utility in specific color decks but are totally playable in any deck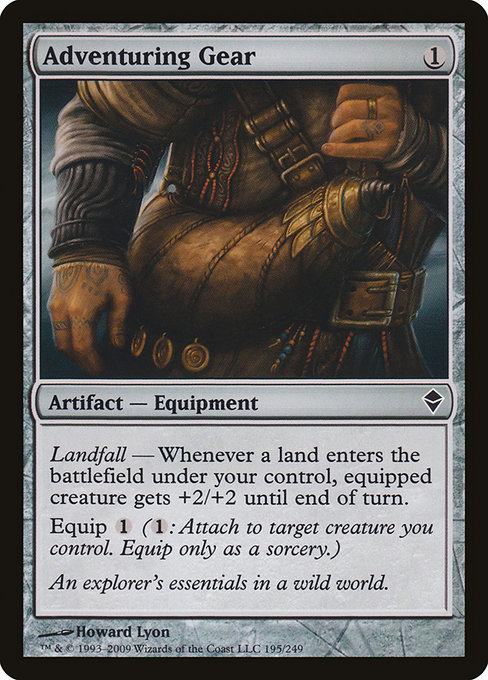 Gear has lingered in the cube way longer than it should have. It's a card that needs very specific support to work well and it simply wasn't there. Growth on the other hand is just downright good and can fit into most decks barring the absolute slowest of durdle decks.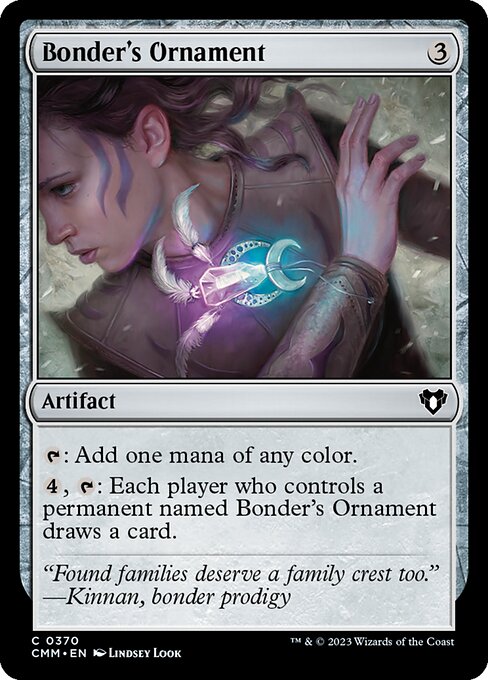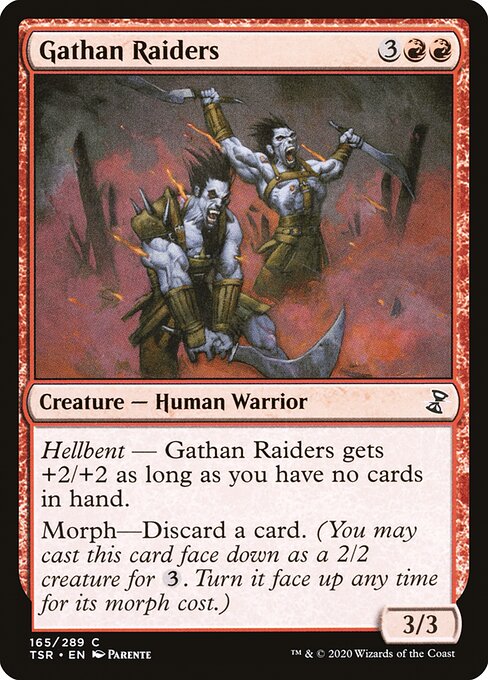 We're including one "scary" constructed banned card here. Ornament is very much on probationary inclusion but we felt that it wasn't overpowered in this context and is more interesting than the raiders.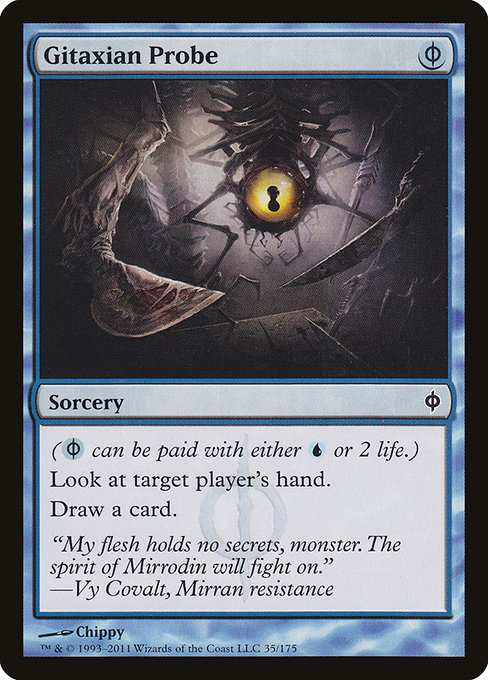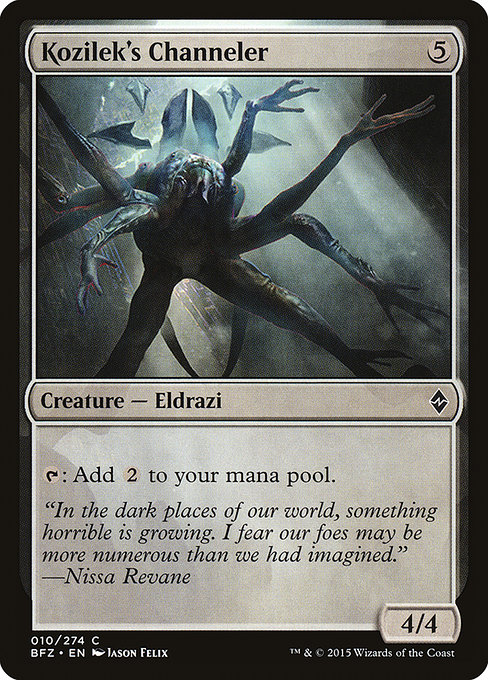 At least one committee member will be in mourning for a few days about this one, but probe is a solid card that makes almost every deck just a bit better. If the information/free cantrip proves too much, we'll find something new to go here.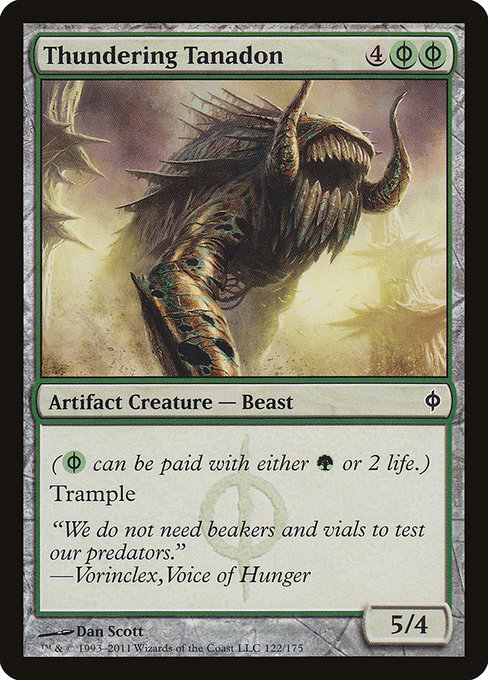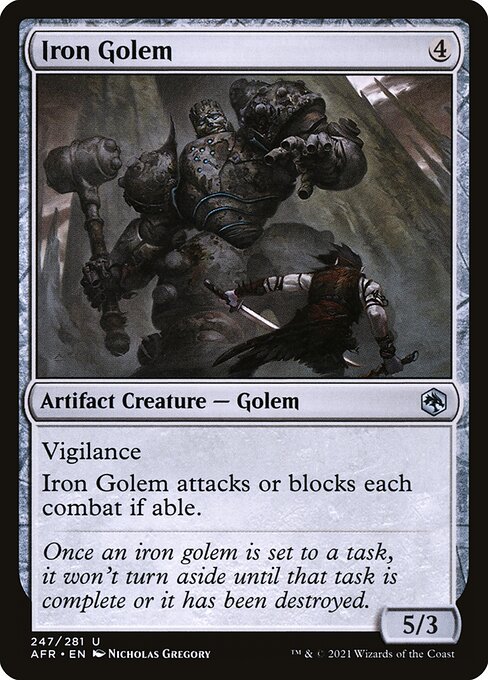 Maybe the fastest inclusion to removal turn around time, Iron Golem didn't land with the expected reaction from the community, so instead we're going to pivot to another big old dummy, and hopefully one that people enjoy more.
Land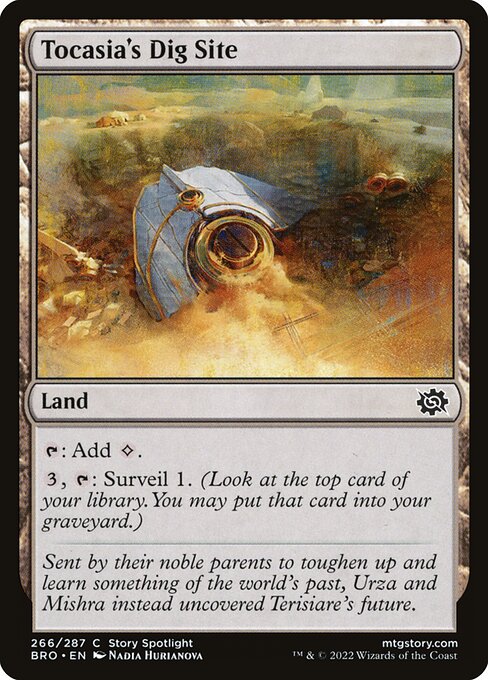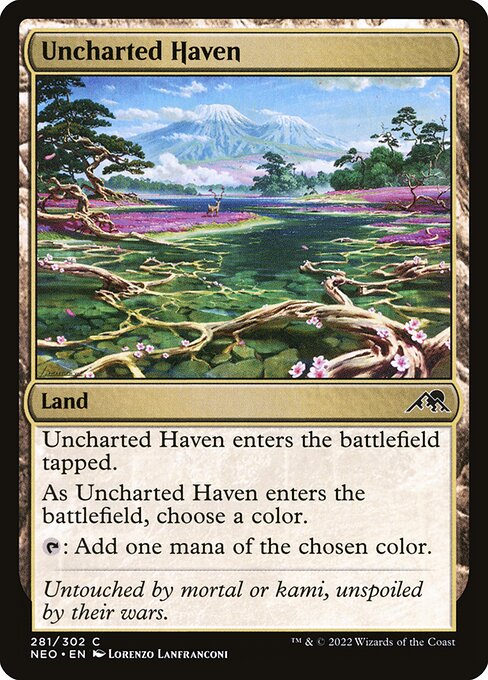 Haven has a full 10 cards that are just better than it in the cube and we wanted the option for more utility lands to make their way into the cube with this update. Enjoy fixing your draws instead of your mana.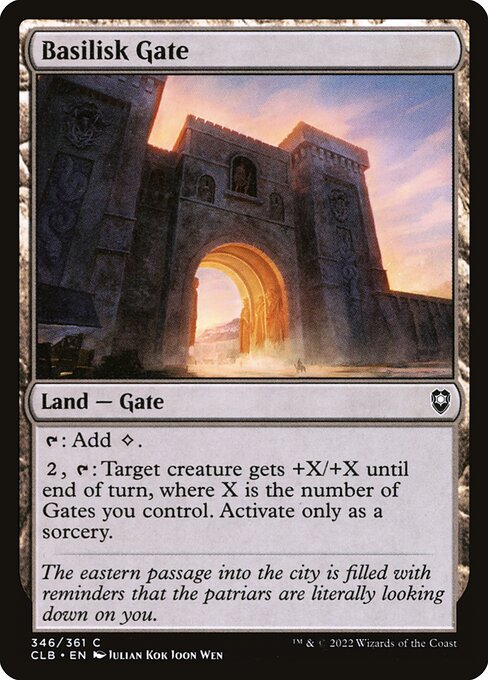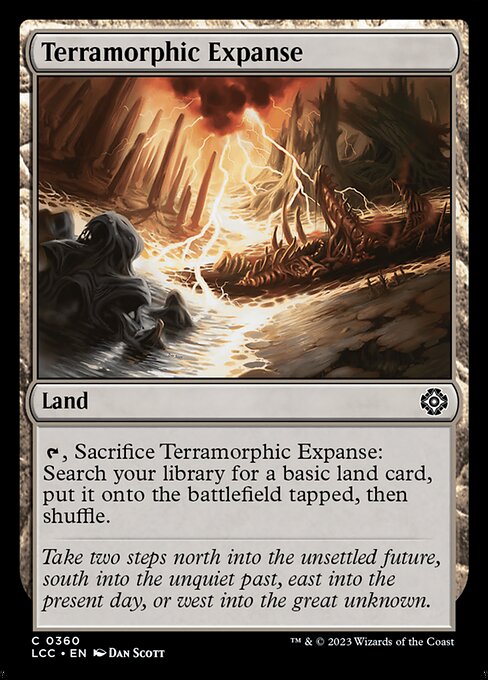 We saved the controversial one for last. Gate has not gotten an amazing reception from the community, but the committee felt very strongly that it would make for a good utility land to include here and we're going to test it out. If we hear that the community does not like its inclusion here, we can always swap expanse back in or find another utility land to test here instead.